"IT Chapter Two": A Start to the Fall Season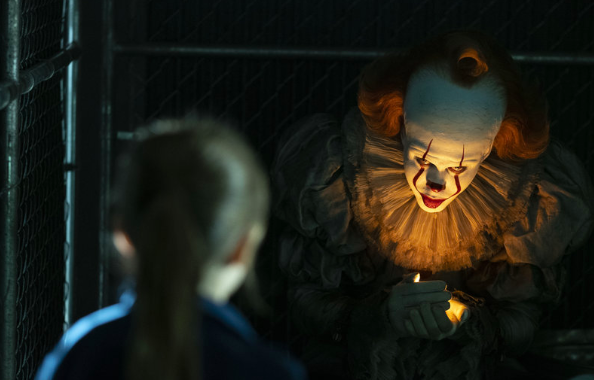 After the release of the "It" sequel, the audience is ambivalent on their reactions to this film. 
The movie had brought terror and laughs, "It Chapter Two" had struck the movie theatres with a strong start to the fall movie season when it premiered on Sept. 6. Over 4,000 movie theatres are booked with the new movie "It Chapter Two".
"But you can't keep a bad clown down. And Pennywise is a very, very bad clown," wrote "PluggedIn". Pennywise is back again, 27 years after being forced into a long hibernation.
The "Losers' Club" is once again introduced after 27 years and the audience can follow the characters into the world of adulthood. But there's one problem with the "Loser's Club" — no one remembers anything, their memories of Pennywise were completely wiped out, and they're starting fresh 
"The group must once again face their biggest fears and the memories of their past, while Pennywise is deadlier than ever," according to the "Hollywood Reporter".
The sequel to 2017s big-hit is a level up from the first movie, with many comparisons, too.
The first movie had focused more on the "Losers' Club" instead of Pennywise the Dancing Clown, who is painted with white and red makeup, can change any shape, and has rows of sharp teeth. However, there was no background as to who Pennywise was.
In "It Chapter Two," the movie digs into the myth of Pennywise, getting backstories to the characters themselves. 
"The second chapter was definitely creepier," sophomore Brenna Thompson-Arrington said. "There was more of 'It' the clown than the first chapter, the only comparison is the same people but just older".
When 20 students were asked as to if the second movie was different from the first, 11 people said the movie was creepier, 6 said it was the same, and 3 said it was less creepy from the first movie.
"I thought it was scary, but it wasn't really any creepier," freshman Nicole Hussain said. "Probably because I don't get scared easily, but I liked the movie".
"It Chapter Two" left the audience leaving the movie theatre with mixed emotions.