Molly Mica, Editor-In- Chief
November 29, 2017
Background There so many pizza places in northern Virginia, one starts to be no different than the next. Squisito founders Mr. Gennaro DiMeo and Ms. Michele DiMeo, from Ital...
Madison Norman, Staff Writer
November 2, 2017
...
October 10, 2017
Running Dog Productions will be presenting "A Midsummer Night's Dream" as the fall play for this school year. "We don't...
October 10, 2017
Starting off as a book and making its way to the top, Stephen King's, "It," continues to amaze his audience. Stephen King's...
When The Game Stands Tall, We All Stand Tall
September 26, 2014
Tensions rise in the small town of Concord, California as the De La Salle Spartans high school football team prepare for the game that...
View All »
Emily Robertson, Staff Writer
November 29, 2017
DECA has made efforts in bettering the community through using Battle of the Burn to fundraise money for Leveling the Playing Field DECA officer Maggie Magarity and her...
Josh Montano, Staff Writer
November 29, 2017
The constant need to balance the amount of dedication to club sports and high school sports has caused students to prioritize this balance over social activities. According...
Sravani Sunkara, Staff Writer
November 29, 2017
In the short time freshman Kelly Byars has been running cross country at Stone Bridge, she has run one of the top five girls' 5k times, won a race, and received multiple...
View All »
Imogen Smith, Staff Writer
October 16, 2017
On Wednesday, October 11, the Preliminary SAT, PSAT, conjured up feelings of stress and worry in many students. The PSAT is a standardized test that students in 9th-11th gra...
Cecilia Gagliano, entertainment editor
October 16, 2017
On Tuesday, Sept. 26, 2017, King Salman Bin Abdelaziz Al Saud and the Royal Decree, announced that the women of Saudi Arabia will be able to drive, but only in accordance...
View All »

Loading ...
Feb 1: PTSO Meeting
Feb 3: ICC Meeting
Feb 15: President's Day Holiday; No School
Feb 22: Spring Tryouts
March 2: Third Quarter Interms
March 19-27: Spring Break Holiday
Boys Varsity Basketball vs Tuscarora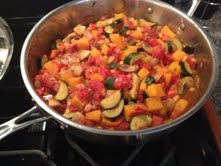 Varsity Sports Scores
Friday, October 27

Football

Stone Bridge HS 59 - Freedom 20

Friday, October 20

Football

Stone Bridge HS 14 - Tuscarora 13

Friday, October 13

Football

Stone Bridge HS 48 - Rock Ridge 7

Friday, October 6

Football

Stone Bridge HS 47 - Briar Woods 7

Thursday, September 28

Football

Stone Bridge HS 42 - Potomac Falls 14

Friday, September 22

Football

Stone Bridge HS 59 - John Champe 28

Friday, September 15

Football

Stone Bridge HS 35 - Madison 10

Friday, September 8

Football

Stone Bridge HS 46 - Lake Braddock 13

Friday, September 1

Football

Stone Bridge HS 38 - Loudoun Valley 7