Juliana Ciavarro, Online Editor
With the first year of capstone in the books, many seniors look for opportunities to participate in it this year. Last year, capstone started in late May and went all the way to the last day if school. Capstone stands in place of going to schools for seniors who prove to be academically ready to volunteer in the community instead of attending...
October 18, 2017
Science National Honor Society Process and Requirements
Molly Mica, Editor- in- Chief
Election of new officers for this year's Science National Honor Society (SNHS) has sparked questions among upperclassmen concerning application process, service hour requirements, changes for the new school year, and more. Application Process Before applying for membership, sophomores, juniors, and seniors must check the SNHS website...
October 18, 2017
Allison Culko, Staff Writer
Swing by one of the Loudoun County Public Libraries or the school library now through Nov. 30, to pick up a copy of this year's book from 1Book 1Communiy, "Inside Out and Back Again" by Thanhha Lai. 1Book 1Community is a program that promotes the community to all read one book, with the idea that everyone gets together to discuss...
October 16, 2017
View All »
Allison Culko, staff writer
Running Dog Productions will be presenting "A Midsummer Night's Dream" as the fall play for this school year. "We don't usually do Shakespeare, so it's something...
October 10, 2017
Ashley Cox, staff writer
Starting off as a book and making its way to the top, Stephen King's, "It," continues to amaze his audience. Stephen King's original movie "It" came out in 1990 and quickly became a ...
October 10, 2017
Chris Koehler, Staff Writer
History was rewritten Saturday night when Washington Capitals winger Alex Ovechkin secured his second hat trick in two games to open the 2017-2018 NHL Season. While already...
October 18, 2017
Kate Harwood, Features Editor
As Jonathan Allen rises in fame since being drafted by the Washington Redskins, his contributions live on at Stone Bridge. Stone Bridge Student Jonathan Allen attended S...
October 16, 2017
Jimmy Sanderson, staff writer
October 12, 2017
View All »
Immy Smith, Staff Writer
On Wednesday, October 11, the Preliminary SAT, PSAT, conjured up feelings of stress and worry in many students. The PSAT is a standardized test that students in 9th-11th gra...
October 16, 2017
Cecilia Gagliano, entertainment editor
On Tuesday, Sept. 26, 2017, King Salman Bin Abdelaziz Al Saud and the Royal Decree, announced that the women of Saudi Arabia will be able to drive, but only in accordance...
October 16, 2017
View All »
Polls

Loading ...
February/March Events:
Feb 1: PTSO Meeting
Feb 3: ICC Meeting
Feb 15: President's Day Holiday; No School
Feb 22: Spring Tryouts
March 2: Third Quarter Interms
March 19-27: Spring Break Holiday
Boys Varsity Basketball vs Tuscarora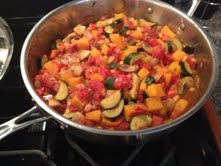 Varsity Sports Scores
Friday, October 13

Football

Stone Bridge HS 48 - Rock Ridge 7

Friday, October 6

Football

Stone Bridge HS 47 - Briar Woods 7

Thursday, September 28

Football

Stone Bridge HS 42 - Potomac Falls 14

Friday, September 22

Football

Stone Bridge HS 59 - John Champe 28

Friday, September 15

Football

Stone Bridge HS 35 - Madison 10

Friday, September 8

Football

Stone Bridge HS 46 - Lake Braddock 13

Friday, September 1

Football

Stone Bridge HS 38 - Loudoun Valley 7