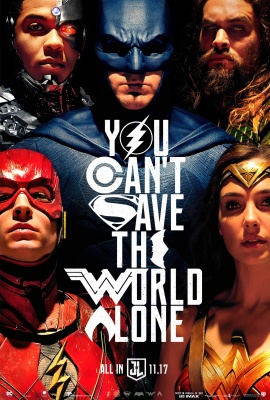 Brennah Lee, Opinions Editor
December 15, 2017
As the first live action adaptation of the well-known superhero group, "Justice League" disappointed with a dull villain and repetitive plot. However, the spectacular...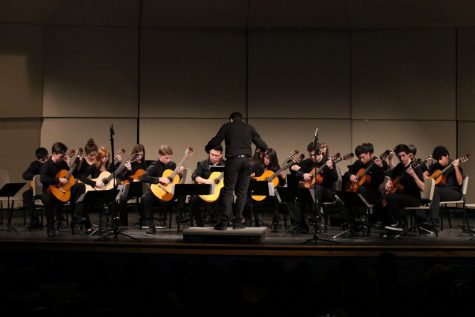 Imogen Smith, Staff Writer
December 15, 2017
The musical department of Stone Bridge celebrated the winter season with multiple concerts and showcases of their work. Orchestra had a winter concert on Dec. 4. They played...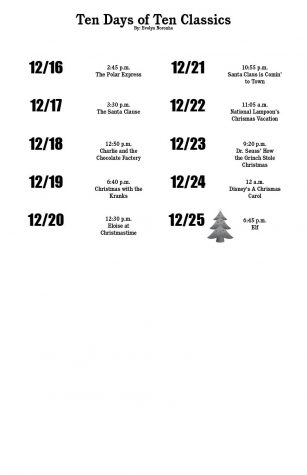 December 15, 2017
The countdown has begun. The annual Freeform special, "25 Days of Christmas" kicked off on Dec. 1. Freeform, formerly known...
November 29, 2017
Background There so many pizza places in northern Virginia, one starts to be no different than the next. Squisito founders Mr. Gen...
What Shows Are YOU Looking Forward To?
November 2, 2017
...
View All »
Ricky Rocha, Staff Writer
December 15, 2017
With the football season wrapping up so does the cheer season. The four-time state champions had their competitive season cut short. They made it to the regional finals and...
Madison Norman, Staff Writer
December 15, 2017
Twenty-two wins and only two losses was the finishing team record for Stone Bridge varsity volleyball. The team had a remarkable season, which led them to the Region Semifinals. "My...
Jimmy Sanderson, Sports Editor
December 15, 2017
The Stone Bridge student body once again enjoyed a strong season from the football program, which has become a tradition since the school opened. The Varsity football team...
View All »
Jimmy Sanderson and Sravani Sunkara (respectively), Sports Editor and Staff Writer (respectively)
December 15, 2017
The Earlier the Better! The holiday season is known most wonderful time of the year. Malls, stores, and houses are all covered with decorations. I tend to associate Chr...
Imogen Smith, Staff Writer
October 16, 2017
On Wednesday, October 11, the Preliminary SAT, PSAT, conjured up feelings of stress and worry in many students. The PSAT is a standardized test that students in 9th-11th gra...
Saudi Arabian Women Fight for Rights
October 16, 2017
On Tuesday, Sept. 26, 2017, King Salman Bin Abdelaziz Al Saud and the Royal Decree, announced that the women of Saudi Arabia...
View All »

Loading ...
Feb 1: PTSO Meeting
Feb 3: ICC Meeting
Feb 15: President's Day Holiday; No School
Feb 22: Spring Tryouts
March 2: Third Quarter Interms
March 19-27: Spring Break Holiday
Boys Varsity Basketball vs Tuscarora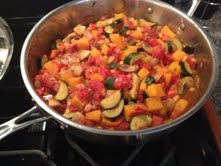 Varsity Sports Scores
Friday, October 27

Football

Stone Bridge HS 59 - Freedom 20

Friday, October 20

Football

Stone Bridge HS 14 - Tuscarora 13

Friday, October 13

Football

Stone Bridge HS 48 - Rock Ridge 7

Friday, October 6

Football

Stone Bridge HS 47 - Briar Woods 7

Thursday, September 28

Football

Stone Bridge HS 42 - Potomac Falls 14

Friday, September 22

Football

Stone Bridge HS 59 - John Champe 28

Friday, September 15

Football

Stone Bridge HS 35 - Madison 10

Friday, September 8

Football

Stone Bridge HS 46 - Lake Braddock 13

Friday, September 1

Football

Stone Bridge HS 38 - Loudoun Valley 7