The Rise of Disney+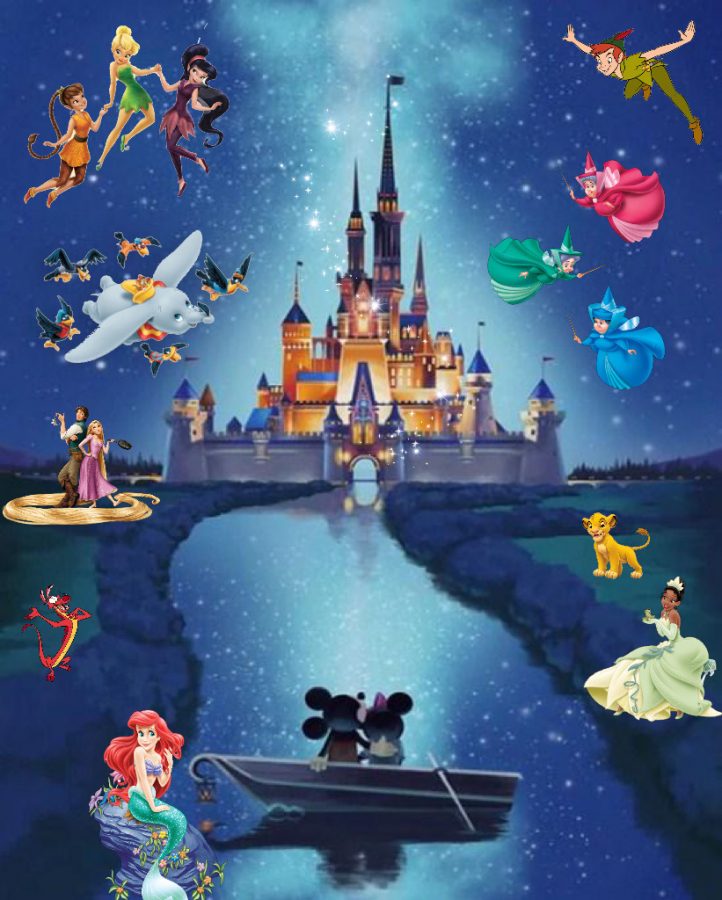 Sarah Eid, Anna Ortiz, Crista Bardales, Staff writers
December 3, 2019
Have you ever wished that a majority of your childhood movies and TV shows were available to stream on one accessible platform? Well wish no more because Disney+ has finally made all of your dreams come true. 
Disney+ launched on Nov. 12, 2019, and it is a subscription service, similar to Netflix and Hulu, but the catch here is that everything on this platform is strictly Disney-owned. 
With a Disney+ account, subscribers have access to Star Wars, Marvel, Pixar, and even National Geographic. Disney allows subscribers a one week free trial before being charged $6.99 a month. 
Although many believe that the price is worth it, English teacher Ryan Baker believes that Disney+ is somewhat unnecessary. 
 "They don't have a full roster of things that could be there. Eventually it will be worth the price once they make some progress, but until then I will not be subscribing."
Four profiles can be streamed simultaneously, and seven user profiles are available for different members of the account. Members can choose from over 200 avatars for their profiles ranging from Disney to Marvel characters. 
There are TV shows dating back to The Suite Life of Zack and Cody and Wizards of Waverly Place, as well as more recent movies like Moana and the new High School Musical series, which will only be aired through Disney+.
"I'm excited to be able to watch my favorite childhood tv shows at a low cost," senior Shaniyah Dixon said. "I will definitely be binge-watching That's so Raven and Cheetah Girls." 
An additional feature of Disney+ is the unlimited mobile downloads available for offline viewing. Streamers can download to up to 10 mobile devices without a restriction on the titles downloaded. 
Evidently, with the rise of Disney+ there has been tension with popular streaming services such as Netflix. Not only do they have to compete with the popularity, but Disney has a bundle which includes Disney+, Hulu, and ESPN+ for a whopping $12.99, which is less than Netflix alone.
In response, Netflix struck back, announcing a partnership with Nickelodeon just one day after the Disney+ launch. The service will produce animated shows and films for viewers worldwide.
There has also been speculation of a Spongebob spinoff solely based on his grumpy, clarinet playing neighbor, Squidward.
"I feel like Netflix won't be able to win back their customers by coming out with these deals with Nickelodeon," Bonifas said. "But Netflix is Netflix so it's not like it's ever going away," Bonifas said.
Despite the crashes Disney experienced on launch day, which included difficulties logging in, inability to stream, and app failures, they drew in about 10 million users on the first day, and its' popularity is expected to rise in the future. Until then, as Mr. Disney said himself, "we keep moving forward."