Getting Hype for Hoco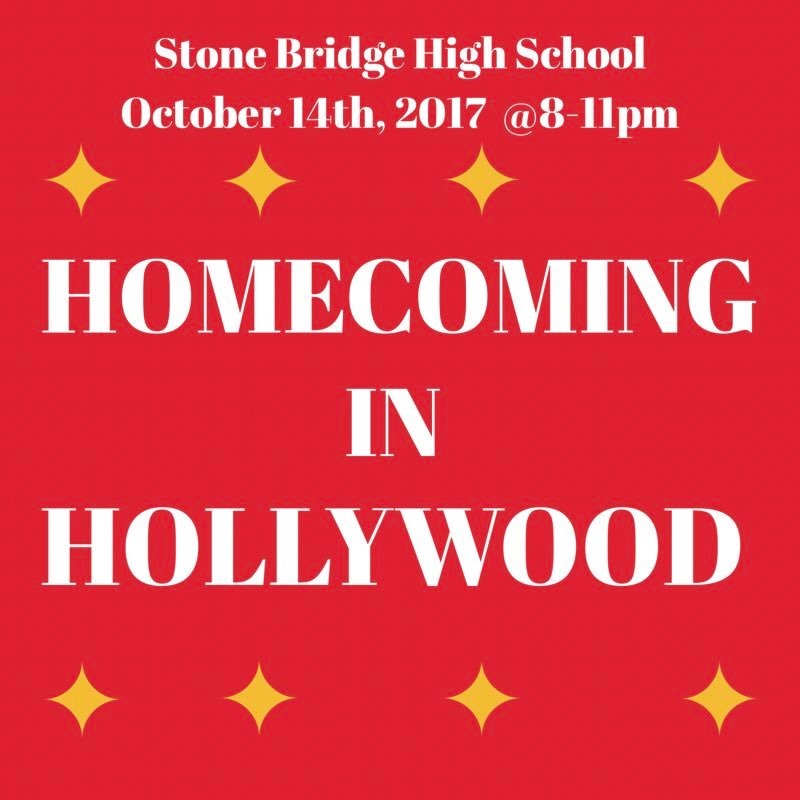 Now that students are all over the awkward first weeks of school, it's time for them to start marking their calendars for Homecoming Week, which will run from the tenth to the 14th of October.
 This year, HOCO week will be shortened because Monday, Oct.9 is Columbus Day and therefore a student holiday. Students should make sure they plan their outfits ahead so they can showcase their spirit for the school spirit week from Tuesday to Friday.
 "I like going to the football games, and I don't really get to dress up a lot so that's nice too," freshman Isabella Rehermann said.  
Tuesday will be a throw-back with Back to the Future: Any Decade Day, seconded by a Remember the Titans Bulldogs: Jersey Day on Wednesday. Thursday will be a Movie Mashup: Character Day, and finally, Friday will close off the week with a Pretty in Pink: Breast Cancer Awareness Day.
The Homecoming Football game will take place on Friday, Oct. 13. It will be against Rock Ridge HS, and will start at 7:00 p.m. in the main gym.
The dance will take place that Saturday, Oct. 14. The theme for the dance will be "Homecoming in Hollywood", which is a movie and red-carpet theme, and will last from 8 to 11 p.m.
 "The officers tossed around the idea of making the theme a specific movie, but the Hollywood idea gave a variety and allowed the classes to choose their own movie," SCA Sponsor Skyla Ausel said.
 There seems to be support for the theme, and students seem to like the idea of walking the red carpet.
 "The theme is really cool, and it will be awesome to walk into the school and see it all decorated and everything," sophomore Lindsey Pettibon said.
 A lot of students go with a small group of friends, rather than dates.
Each class has a specific movie that their SCA officers voted as their particular theme, though the freshman class is undecided as they don't have officers yet. The sophomores are "Kung Fu Panda", juniors are "Up", and the seniors are "Alice in Wonderland".
 "We'll definitely have a photo booth," Ms. Ausel said. "The food and more specificities will be decided on a later date."
 Tickets will be sold the week prior from Oct. 2-6, from during all lunch shifts, as well as before and after school. Tickets will also be sold the week of Homecoming at the same times, with the exception of Friday.
 Students should plan ahead and prepare themselves for the 2017-2018 HOCO week. The school spirit will impact student's experience, so if students want a have something to look back on, then they should make it memorable.
 "I hope it builds school spirit, and help us come together as a school," Mrs. Ausel said. "I want everyone to have fun and build a positive high school memory."