Ja Morant's Off Court Allegations
Memphis Grizzlies point guard Ja Morant is at the center of multiple allegations involving the misuse of firearms. In most recent events, Morant was seen toting a gun in a strip club on Instagram live the morning of March 4, after the Grizzlies won against the Denver Nuggets. 
The Grizzlies suspended Morant for two games after the viral video. With that, the police of Glendale, Colorado began an investigation to determine if Morant had done anything illegal. On March 8, after Morant missed his second straight game, Glendale police announced that they were not able to determine any grounds for filing charges.
"GPD was not able to determine that probable cause existed for the filing of any charges," the Glendale Police Department said in a statement released on March 8. "Although the video was concerning enough to prompt an investigation, there was not enough available evidence to charge anyone with a crime."
Though there were no criminal charges, the Grizzlies announced the same day that Morant would miss four more games, meaning his earliest chance to play again would be the team's March 17 contest in San Antonio. Morant, realizing his breach of NBA protocol, is very apologetic for his actions and has released statements to show he was in the wrong. 
"
I'm sorry to my family, teammates, coaches, fans, partners, the city of Memphis and the entire Grizzlies organization for letting you down.
— Ja Morant
"I take full responsibility for my actions last night," Morant said in a statement released the day after the incident. "I'm sorry to my family, teammates, coaches, fans, partners, the city of Memphis and the entire Grizzlies organization for letting you down."
This is not the first instance of Morant having questionable off the court antics. Last summer, Morant reportedly threatened a Memphis mall cop during an altercation in a parking lot. Four days later, Morant reportedly punched a 17 year old boy during a pick up basketball game. The teenager told police that after Morant hit him he walked into his house and came back out with a gun. Afterwards, the boy's mother filed a lawsuit against Morant, putting his situation in the public eye. 
Morant's Agent Jim Tanner said in a statement that the allegations against Morant are "unsubstantiated rumors and gossip" coming from people intending to"tarnish [Morant's] reputation for their own financial gain."
On March 14, Morant entered into a counseling program in Florida in order to seek mental help regarding his recent actions. As of now, his timeline for return to the NBA is uncertain. With his family, teammates, coaches, and fans support, there is hope that Morant can get the help needed to finish his season.
About the Contributor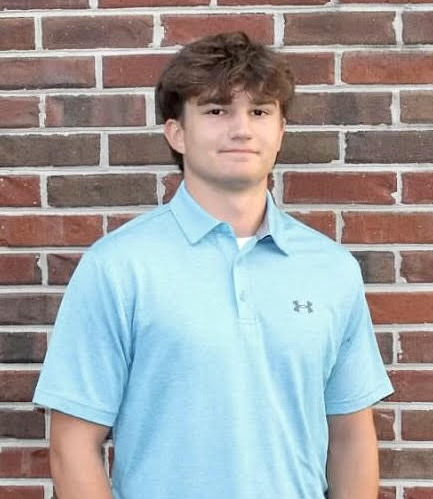 Ryker Calic, Staff Writer
Ryker Calic is a senior and returning member of the Bulldog Tribune. He is a co-president of FBLA, a member of the school's varsity lacrosse team, and...