Boys Basketball Rebounds to Victory
Winter has arrived, and with it, basketball is back. The boys basketball team is looking to get back on track after last year with the addition of new faces
Just two seasons ago, the team won the state championship after a dominant 16-1 season. Last year, the team fell short of matching their original goals, finishing in third place. Moving into this year, the team lost nine seniors, two of whom were stat leaders on the team. With the roster gap in mind, senior forward Darren Sluss recognizes his role in helping his young team win. 
"I plan to step up and fill the senior's shoes by being a good teammate and contributing to get the win," Sluss said. 
Sluss and the other seniors are not the only ones who need to step up. Many newly-appointed players have the opportunity to contribute to the success of the team this year and fight for a starting spot. One of these new additions to the varsity roster is junior guard Griffin Stein. 
"Being on varsity this year has shown me that one person doesn't make up a team," Stein said. "Holding yourself accountable will not only help yourself but help your team."
"
Holding yourself accountable will not only help yourself but help your team.
— Griffin Stein
With the first two games finished, it is clear that this is a new, yet talented team. The first game of the season was a 73-66 victory at home over Dominion High School, a statement win that showcased the talent present on the roster. However, the Bulldogs fell short in their second game, losing 53-46 in a back and forth affair against Rock Ridge high school.
"I feel like we aren't too worried,"junior small forward Jackson Mazur said when asked about the loss. "We were playing our game, the shots just weren't falling. For now we're just focused on the next game and having everyone back and healthy."
That focus paid off, with the Bulldogs stunning Loudoun County High School in their third game with a 74-46 victory on Dec. 7. The team will look to get another win Friday, Dec. 9, against Tuscarora High School to continue the Stone Bridge tradition of athletic excellence.
About the Contributors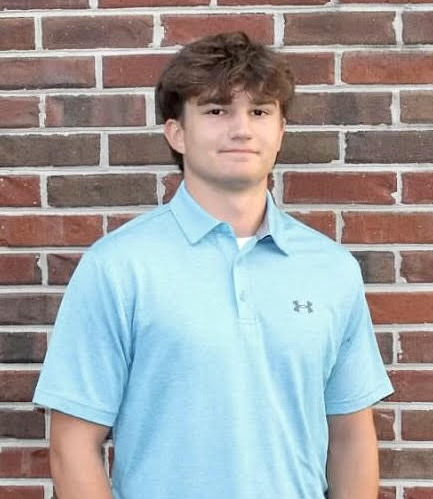 Ryker Calic, Staff Writer
Ryker Calic is a senior and returning member of the Bulldog Tribune. He is a co-president of FBLA, a member of the school's varsity lacrosse team, and...
Lex Chapman, Section Editor
Lex Chapman is currently a senior at SBHS and is a returning section editor for the "Bulldog Tribune". Lex also plays an active leadership role in the...