Students Commit to College Sports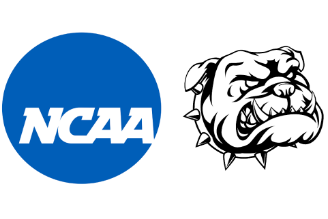 As the class of 2023 prepares to accomplish great things outside the school walls, many are specifically looking forward to a future of playing the sport they love at the next level.
Many athletes have been playing their sport since early elementary school, and it has been a largely influential part of their identities since. To any high school athlete, playing their sport in college can be a lifelong dream.
"I've been playing baseball for about eight or nine years, which ended up being one of the best decisions I've made," Old Dominion baseball commit Jack Hayes said.
The decision to play in college is heavily influenced by coaches and teammates. The environment here at Stone Bridge drives students to reach their full potential and have the opportunity to continue playing for years after their high school career.
"The experiences with the team and coaches here at Stone Bridge have been truly amazing," Hayes said.
The coaches at Stone Bridge truly want their athletes to achieve great things. They work tirelessly to create an environment where athletes can develop their skills. 
"They made me grow as a person and really changed my outlook on football," Naval Academy football commit Micah Smith said. "They started making me think more as a team player and really be able to connect with my teammates because of the way the coaches lead everything and how Coach Thompson leads his program."
Not only do coaches strengthen their players' athletic talents, but they also teach their athletes important life skills through training for their sport. Having these traits will help them with their college careers and in life.
"My coaching and team experience here has taught me leadership and just being able to have fun and play the sport that I love with my friends," Virginia Wesleyan volleyball commit Trisha Guevara said.
"
The experiences with the team and coaches here at Stone Bridge have been truly amazing."
— Jack Hayes
The transition from high school to college is huge, especially when incorporating the accommodations and your schedule as a student-athlete. There are many things to look forward to.
"I'm definitely looking forward to competing at the division 1 level in college," Hayes said. "It's always been a dream of mine to play in college and now that I can it's just a blessing for sure."
Not only will they be continuing their athletic career, but they will be continuing their academic studies as well.
"I'm looking forward to winning games, having fun, and really just getting an education," Smith said.