Football Defends the Dog Pound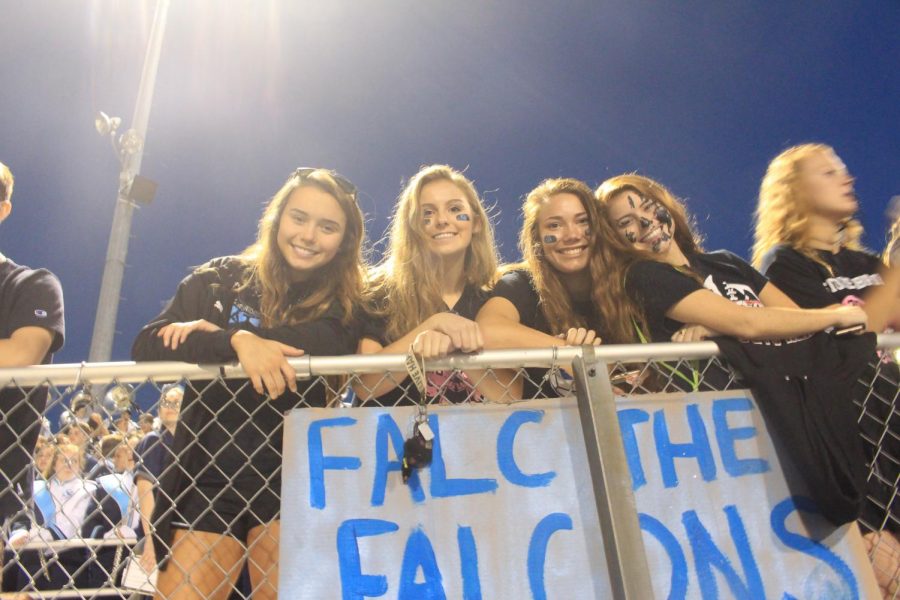 Kyla Curlee, staff writer
October 19, 2018
Everyone loves football especially when we're talking about Stone Bridge's very own Bulldogs.
The Bulldogs are halfway through their football season following a resounding win against Briar Woods with a score of 49-6 at Friday's Homecoming Game. The varsity team remains undefeated at 6-0. At this rate the team is sure to meet the goal of both Coach Mickey Thompson and varsity team captain senior Mason Tatum, which is winning the State Championship.
Last season the 'dawgs were 11-1, going all the way to Region Semifinals, but lost by one point against Tuscarora. It was a devastating loss, but on Oct. 19, the Bulldogs will face off against the Tuskies again, and Tatum is feeling very confident.
He says that he's "ready to show that they've improved".
"The goal is to beat them," Coach Thompson echoes, and that the team is certainly "much better" in comparison to last year.
"I'm more concerned with Broad Run," he adds.
With new players, comes new strengths and weakness, but in the case of the Bulldogs, there's only strengths.
Stone Bridge is welcoming many transfer student-athletes to the team, and it's only natural to wonder how the new players will affect, if it all, the athletic performance or ability of the team. According to Coach Thompson, however, there are "no talent weaknesses" and the real question is "can they maintain it in order to get better each week?"
Both Tatum and Coach Thompson would agree that "fusion of New and old players is going great". "They're a pleasure to coach," Coach Thompson says about the current team.
And Tatum says that the transition and interaction between the new and old players is "easy and smooth…we all bonded quickly."
The Bulldogs face off against Rock Ridge on Friday and Broad Run on Nov. 2.  Senior night is against Freedom on Oct. 26.
According to Tatum seeing the student section cheering them on and showing their support helps the team "tremendously" and "helps us play at a higher intensity".