Rainbow Capitalism: Business' Pot of Gold
Since 1969, the nation has celebrated June as Pride Month, dedicated to the commemoration of the LGBTQ+ community. During this month, massive corporations like Target and Walmart participate in what is starting to be known as rainbow capitalism by displaying annual Pride Month collections and offering items specifically designed for the LGBTQ+ community.
The term rainbow capitalism hints at the capitalistic exploitation of Pride by large businesses and has become an increasingly popular practice over time. When this movement began in the 1970s, it seemed like a positive step forward to many people. However, businesses' increasingly commercialistic efforts are starting to come off with insincerity, and many have begun to wonder if these companies genuinely support LGBTQ+ causes and communities or if they are simply seeking to profit off of a popular trend.
Associate Professor of Equity, Diversity, and Inclusion Ben Barry considered this question in an interview, explaining that when brands capitalize on the LGBTQ+ community, public perception of queer liberation is marred. Many people often associate queer Pride for its advertisement and capitalistic exploits, minimizing queer issues and portraying them as just another marketing strategy.
"Throwing rainbows on t-shirts and jackets…these looks continue to uphold a binary rather than unstitching it," Barry said in his interview.  "It conceals how queer justices are tied to colonialism, racism, transphobia, and capitalism." 
Critiques of rainbow capitalism have also made their way onto social media. Users have recently taken to TikTok, rating Pride merchandise from stores such as Hot Topic, Walmart, and Target. Several users have criticized one shirt in particular that has multiple sets of gender-affirming pronouns on it. Even though the shirt includes she/her, he/him, and they/them pronouns, it does not seem to be a clear declaration of the wearer's pronouns and is seen by many consumers as inadequate LGBTQ+ representation.
"I understand what they were going for here, and that's cool, but I feel like this is an invitation for 'allies' to misgender you on accident," user Nicky Kingston said in a TikTok post. 
"
Throwing rainbows on t-shirts and jackets…these looks continue to uphold a binary rather than unstitching it. It conceals how queer justices are tied to colonialism, racism, transphobia, and capitalism." 
— Ben Barry
Aside from contentious merchandise, there is another shortfall in the strategy of rainbow capitalism: inconsistency. Companies' support for the LGBTQ+ community usually vanishes as soon as Pride month is over–rainbow flags are added to a store logo during June, but all traces of Pride are erased on July 1. Brands and companies generally do not invest their efforts or money into fighting against oppressions in the LGBTQ+ community for the other 11 months out of the year. 
"There are endless devot[ions] in the month of June showing an image of a happy LGBT couple or person, and then corporations on July 1 revert back to exactly the same iconography of straight couples and business as usual," Professor of Gender and Sexuality Studies Karen Tongsen said in an interview with PBS about the permanence of rainbow capitalism. "All we hope is for sustained attention and commitment from these corporations, organizations and anybody who expresses allyship beyond the month of June into perpetuity on our behalf."
The overarching effects of rainbow capitalism are still up for debate. While it has the potential to benefit the queer community and validate its identity, it could also objectify its members, portraying them as just another source of profit for major businesses. The visibility of Pride month is crucial; there is no doubting that. However, there must be a deeper, genuine understanding and support of LGBTQ+ people that doesn't just disappear after 30 days.
"I think we must understand that it's a gesture of support, but gestures of support, nice words, visible images of solidarity aren't always enough," Tongsen said. "They're often never enough, actually."
About the Contributor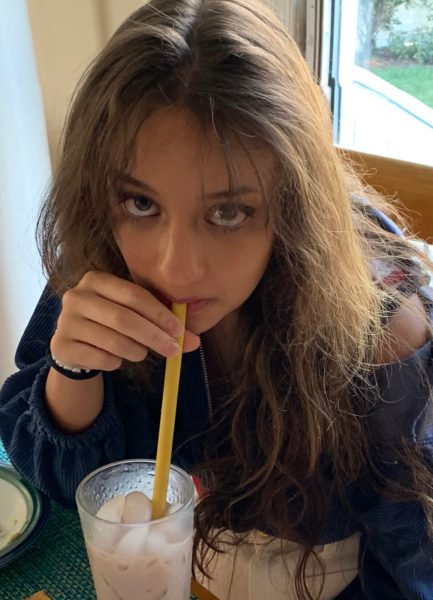 Devyn Sircar, Grammarian





Devyn Sircar is returning to the Bulldog Tribune this year as both a grammarian and a senior. Off duty, she can be found surfing Netflix, playing...