New Gourmet Style Burgers Come to Downtown Leesburg
Located next to the historic Tally Ho Theatre in Downtown Leesburg, 19 West Burgers offers a authentic, new experi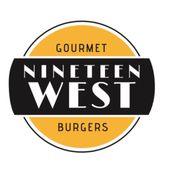 ence to the basic cheeseburger.
19 West Burgers offers traditional hamburgers and cheeseburgers, along with gourmet options for when you are feeling fancy.
Customizing burgers with a variety of toppings, cheeses, and condiments is one of the appeals to this new burger joint. Taking that first bite of my personal cheeseburger topped with their applewood smoked bacon and grilled onions was delectable. Not to mention the buttermilk herb dressing with my fries gave them a tastier yet more distinct taste than normal fries.
You can add a side of fries to your burger, and try one of their special, house-made dips to offer a different experience than basic ketchup.
Although the burger and fries were incredibly tasty, it was an expensive meal. With various other burger places in the area, competition is high to give customers a new type of taste to their burger;therefore, the price of my meal was definitely not part of the great experience.
The location of the restaurant was very easy to access. It was built next to the landmark theatre and the free parking garage which is another plus. Being located in Downtown Leesburg, the restaurant was filled with a small town chic feel to the area.
19 West Burgers gives a gourmet twist to the regular burger and offers friendly service to the small space. My experience was truly enjoyable and would recommend this restaurant for anyone who wants a fancier twist on a basic burger.