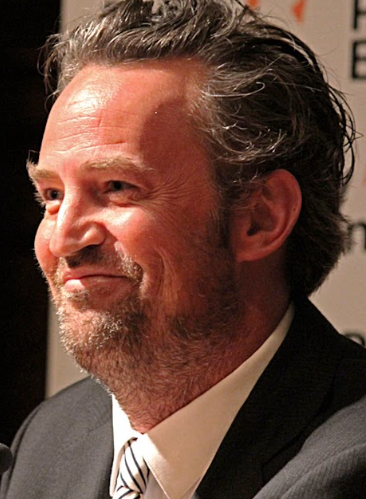 Beloved actor Matthew Perry unexpectedly passed away at 54 years old on Oct. 28. Perry had a heart attack in a hot tub causing him to drown, according to "LA Times"; however, it will likely take months to uncover the details of his untimely death. 
Perry had a long career as an actor, first getting small guest spots in TV shows like "Charles in Charge" and "Beverly Hills 90210." Later, Perry was offered his lead role in the TV show "Boys Will Be Boys." This role ultimately kick-started his acting career and sent him on his way to become more well known, his most popular role being Chandler Bing in the hit TV show "Friends."
Although Perry was an actor, he expressed that he doesn't want to be remembered as a character in a show but as a real person. 
"When I die, I know people will talk about Friends, Friends, Friends," Perry said in a post on X. "And I'm glad of that, happy I've done some solid work as an actor, as well as given people multiple chances to make fun of my struggles on the world wide web…but when I die, as far as my so-called accomplishments go, it would be nice if Friends were listed far behind the things I did to try to help other people. I know it won't happen, but it would be nice." 
In 2022, Perry released his memoir "Friends, Lovers and the Big Terrible Thing" that recounts his life as he discusses the impact of his parents divorce, being a nationally ranked tennis player in his teen years, his addiction and recovery, and his role in the TV show "Friends." He was always very open about his addiction and his desire to help others who may find themselves in similar situations to himself.
I would like to be remembered as somebody who lived well, loved well, was a seeker.
— Matthew Perry
"I would like to be remembered as somebody who lived well, loved well, was a seeker," Perry said on the Q with Tom Power podcast. "And [my] paramount thing is that [I] want to help people.That's what I want. The best thing about me, bar none, is that if an alcoholic or drug addict comes up to me and says, 'Will you help me?' I can say yes and follow up and do it." 
Although Perry was an amazing actor, he was also someone who dealt with real problems and he wanted people to know who he was, not what he played. Perry will leave behind a legacy as a person who did not see his own struggle as a reason to give up, but as an incentive to help others. 
"I also wrote a play 'The End of Longing', which is a personal message to the world, an exaggerated form of me as a drunk," Perry said in his memoir. "I had something important to say to people like me, and to people who love people like me."