The 2023 Met Gala: Conventional or Controversial?
This year's Met Gala was dedicated to fashion visionary Karl Lagerfeld, best known for his 36 years of work as the creative director of fashion house Chanel. Until his death in 2019, Lagerfeld was the mastermind behind many headline-worthy fashion shows.
However, while Lagerfeld's influence on fashion was undeniable, he made several derogatory statements throughout his life that have since casted a shadow of controversy onto the esteemed gala, an invitation-only event, which took place this year in New York City. During his time with Chanel, Lagerfeld adamantly upheld extremely narrow standards of beauty; he was publicly fatphobic, misogynistic, and racist on more than one occasion.
In response to Lagerfeld's prejudices, the High Fashion Twitter Met Gala team sent out a tweet in early April stating that, due to the team's disapproval of the theme, they would not be hosting their usual digital event, which has been widely considered as the biggest night in fashion.
"As we approach the first Monday of May, the hf twitter met gala team would like to announce that we will not be celebrating this year's met gala as our values don't align with the selection of Karl Lagerfeld as the theme," the team said on Twitter. "We hope to celebrate with our community again soon."
In addition to his racism, fatphobia, and misogyny, Lagerfeld was openly homophobic, frequently speaking out against not only same-sex marriage, but also gay male couples' adoption of children.
"I'm against [gay marriage] for a very simple reason: In the 60's, they all said we had the right to the difference. And now, suddenly, they want a bourgeois life," Lagerfeld said in an interview with youth magazine Vice. "I also believe more in the relationship between mother and child than in that between father and child."
"
It's easier for us to consume pretty things without reckoning with the horrible story behind them. Fashion doesn't care at the end of the day, fashion has never cared.
— Emily Kirkpatrick
Freelance writer Emily Kirkpatrick addresses this controversy in her newsletter, "I <3 Mess". She believes that the selection of the Met Gala theme and the general defense of Lagerfeld's influence is a perfect reflection of the fashion industry's true values.
"Karl produced an incredible amount of very influential and important work but he was also an (obscenity) with…some really racist, misogynistic, and homophobic opinions about pretty much every topic imaginable," Kirkpatrick said in an interview with newsletter TIME. "It's easier for us to consume pretty things without reckoning with the horrible story behind them. Fashion doesn't care at the end of the day, fashion has never cared."
Near the end of the Gala, interviewers began to question celebrities about their opinions on the night's theme. During these interviews, many celebrities seem to have purposefully avoided talking about Lagerfeld or what the theme meant to them.
When asked what "a night like tonight" meant to her, "especially honoring an icon such as Karl", actress Sydney Sweeney answered, "It's such a beautiful evening, seeing everyone just appreciate and honor…such incredible looks! People look absolutely stunning and it's just an honor and a privilege to be here," according to a TikTok made by user @michelleyeohrocks.
The decision to honor Karl Lagerfeld at fashion's biggest night did not avoid criticism. Ultimately, though, the 2023 Met Gala will be remembered for the art it celebrates, even though  questionable ethics surrounded the event itself.
About the Contributor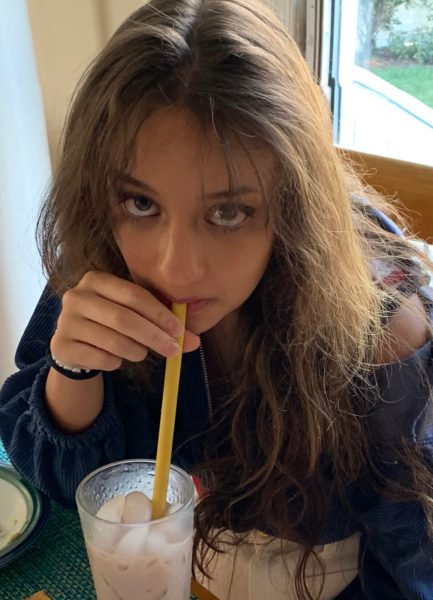 Devyn Sircar, Grammarian





Devyn Sircar is returning to the Bulldog Tribune this year as both a grammarian and a senior. Off duty, she can be found surfing Netflix, playing...