Celebrating the Life of Betty White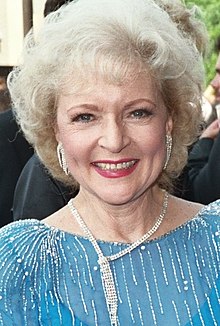 On Dec. 31 2021, Betty White, a beloved figure in the entertainment industry for 82 years, passed away at the age of 99.
Born in 1922, White moved to Los Angeles at the age of two.  White got her first job in the entertainment industry as an assistant to a local television station. In the early 1950s, White started her first television show, Life with Elizabeth, which made her the first woman producer in Hollywood. 
From then on, White made recurring appearances on talk and game shows like Match Game, Password, and The Tonight Show, and starred in many shows like, The Mary Tyler Moore Show, where she played Sue Ann Nivens. Nivens became a favorite character to many and helped White win two Emmy awards. White continued acting up until her death, with her most popular performance being Rose Nylund in The Golden Girls.
Her work life aside, White made a lasting impression on those she knew more personally. When she wasn't acting White helped out at the Los Angeles Zoo and Morris Animal Foundation. Married three times, the third time being the charm and "the love of her life," White famously wedded Allen Ludden, whom she met on Password, in 1962. White wrote several books discussing her life and success in the 1980s.  
"
Betty White will always be remembered in the eyes of the people as a fan favorite actor and a helpful and outgoing person."
More recently, White was gearing up for the celebration of her 100th birthday on Jan. 17 with a documentary titled Betty White: 100 Years Young — A Birthday Celebration. The film is still set to release in theaters as a celebration of life. The film will act as a reflection of her life on and off the screen with behind the scene footage of her popular shows and interviews with people she knew.
Betty White will always be remembered in the eyes of the people as a fan favorite actor and an incredible person.