DPR Construction
The All-Woman Team Leading Loudoun's Newest Data Center Project
Anybody driving along Waxpool Road can see the many buildings against the skyline. What few may realize is that nearly a third of the world's digital information is housed in unmemorable, grey walls, otherwise known as data centers. 
Northern Virginia is home to around 275 data centers–over 20% of all hyperscale data centers worldwide. But besides being an epicenter of the internet, what may further set Loudoun's data center industry apart is the number of women in the field. One notable team is found in DPR Contruction's Virginia sector, of which nearly every key leadership role is filled by a woman.  
The female-led team is heading the construction of a new data center in Loudoun's "Data Center Alley", an area of Ashburn with an especially high concentration of data centers. The members were brought together because of their individual qualities and expertise. 
"In my specific role, it was kind of just filling a need on past projects," MEP Coordinator Gabrielle Bishop said. "I came in as a project engineer, which is an entry level for a general contractor."
Bishop works as the Mechanical Electrical Plumbing (MEP) coordinator, alongside Jackie Kilbourn, the preconstruction lead, Lindsay Smith, the project manager, and Becca Gregory, the superintendent. 
"I don't think anyone was like, 'Oh, let's put all of these women together,'" Kilbourn said. "Our company is pretty good at realizing when personalities work, so in that aspect I think that was thought through."
As the preconstruction lead, Kilbourn is in charge of gathering the right construction materials on schedule, preparing for construction in the field, and communicating with vendors and the rest of the team. 
"What that entails, it probably sounds a little boring, but is making sure that everything that is on the project is bought correctly," Kilbourn said. 
The data center that the team is working on will be the largest their client has ever had built. While most data centers are one to two stories, this center will be four. 
"[It] is pretty cool to be a part of," Kilbourn said. "Because of that there's just a lot of eyes looking at it….This one is also unique because we are involved in the actual design of it…and help to drive decisions that could lower the cost or, very rarely, increase the cost."
Not only is the team headed by women, but all of the women are thirty years or younger. They defy yet another statistic since the average age among engineers is 40.6 years.
"
Our company is pretty good at realizing when personalities work, so in that aspect I think that was thought through.
— Preconstruction Lead Jackie Kilbourn
"[We are] relatively younger compared to the rest of our company and because of that we all are very motivated and very hard workers," Kilbourn said. "I definitely see a lot more respect and I really think that because we all are so organized and dedicated."
The team works for DPR Construction, a California-based general contractor. Many members commended the culture of DPR, saying that DPR works to create an inclusive and empowering environment. 
"I came from a competitor of DPR and you were just clearly a number there," Kilbourn said. "With that you look at the upper management of the company and it's all white men. DPR and construction in general [are] getting better with that. DPR at least realizes that we have to get better and that we have to make an effort in some cases." 
The DPR team is one testament to the growing diversity in the data center construction and engineering industry. While women still only account for 15% of engineers in the American workforce, the number of female workers in the field has risen from 12% in 2000. 
"From both sides when we talk about diversity there has been a huge push within our company and the industry too," Bishop said.
With the gradual increase of women in the field, representation and recognition for women in engineering remains a vital component to diversifying the industry. 
"I really do think that it starts with the women who are in the field now," Kilbourn said. "It's on us to paint that picture. The more that we can get out there the more it will change."
About the Contributor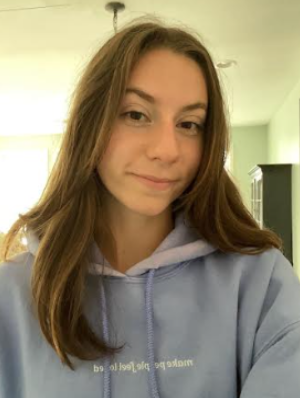 Jillian Wallner, Section Editor
Jillian Wallner is a senior, a returning writer at the "Bulldog Tribune", and involved in multiple groups at Stone Bridge, including PEER and the cross...