Noodle, the Beloved "Bones or No Bones Day" Pug, Dies at 14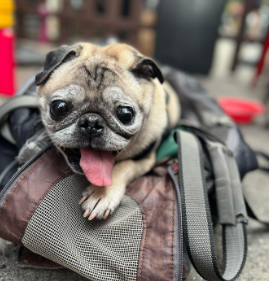 Noodle the Pug, the internet sensation famous for his daily predictions of whether it was a "bones day" or "no bones day", has died at the age of 14, according to his owner. 
 On Dec. 3, owner Jonathan Graziano announced Noodle's death, which occurred the previous day, via his TikTok account.
"This is incredibly sad, it's incredibly difficult,"  Graziano said. "It's a day that I always knew was coming but never thought would arrive." 
According to Graziano, Noodle passed peacefully in his New York residence. 
"He was at home," Graziano said. "He was in my arms."
Through tears, Graziano thanked viewers and encouraged them to navigate their sadness with celebration of Noodle. 
"[Noodle] made millions of people happy," Graziano said. "Thank you for loving him. Thank you for embracing us."
Gaining stardom in early 2021, Noodle went viral on TikTok for his videos in which Graziano helped him up in the morning to see if he would remain standing or flop back onto his dog bed. 
If the pug stayed up, it was a 'bones day' and viewers were spurred to go into their days with ambition and confidence. If Noodle sleepily fell back into bed, however, Graziano deemed it a 'no bones day', encouraging viewers to take things slower.
Soon after his first video was posted, Noodle became a humorous oracle for many, gaining up to 4.5 million followers on TikTok and over sixty thousand followers on Instagram by December 2022. 
"
Thank you for loving him. Thank you for embracing us.
— Jonathan Graziano
The term 'bones day' became widely recognized. Sports teams and brands often made playful references to Noodle, sometimes crediting a 'bones day' for a game win or to promote a product. 
In the midst of the COVID-19 pandemic, when tension and uncertainty were high, Noodle's light-hearted videos brought joy to many while also giving them a gentle reminder to practice self-care. 
"He was such a special man," Graziano said in an update video on Noodle's death. "It really was the privilege of my life to care for him and to see the impact that he's had on people."
About the Contributor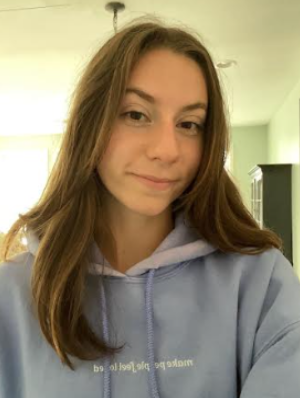 Jillian Wallner, Section Editor
Jillian Wallner is a senior, a returning writer at the "Bulldog Tribune", and involved in multiple groups at Stone Bridge, including PEER and the cross...