Bubble Tea Shops in the Virginia Area
Of the many locations that offer bubble tea in Virginia, most locations are overlooked or seemingly hidden in plain sight. From Kung Fu Tea to Bubbleology, here is a list of some bubble tea shops in the area that deserve your attention! 
Kung Fu Tea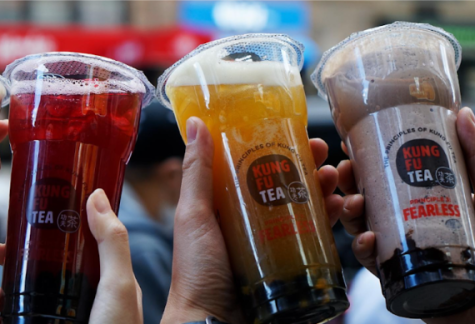 Kung Fu Tea, a quickly growing company that emerged in 2010, has over 20 shops scattered throughout Virginia. Recently, another location opened in Ashburn Village, near Dunkin' Donuts and Pho Factory. Other nearby locations of Kung Fu Tea include the Dulles Mall and the Sterling Community Plaza.
The business offers drink sizes in medium and large, although smaller stands like the one at Dulles (merged with Cinnabon) offer only the large size. With Kung Fu Tea's social media presence–TikToks, giveaways, and collaborations with other companies–it's easy to see how the company has built a strong reputation.
Unlike other shops, Kung Fu Tea's inexpensive prices, starting at $3 instead of a more typical $5.50, brings more appeal to the shop itself. 
Bubbleology
Located in Leesburg, Bubbleology opened on Jan. 19, 2019. Unique in its comparison to shops like Kung Fu Tea, Bubbleology offers waffles as well. Their bubble waffles come with customization options such as premium gelato (dark chocolate, pistachio, etc.), different toppings, and sauces. Some of their specials include Summer Crunch, Banoffee Pie, Nutty Professor, and Fudge-alicious. 
Bubbleology serves a wide range of drinks that can be ordered in every season of the year. From the classic milk teas to bubble fizzes, their prices range from $5.69 to $6.59, depending on size and toppings.
Möge Tee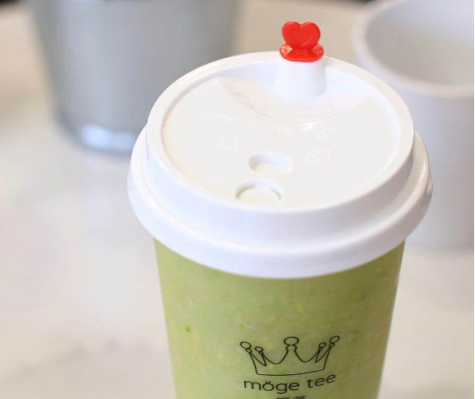 Möge Tee shares the same aesthetic outlook throughout their store, cups, and design. Their simple yet pleasing store design isn't the only thing that makes the shop attractive; their cup designs are reusable and sleek. The heart shaped coffee stoppers usage to avoid unwanted spillage is just another plus.
"MÖGE TEE is dedicated to creating a unique and innovative new-style tea beverage with the most natural and fresh taste, inspired by thousands of years of Chinese traditional tea culture," Möge Tee's website said. "MÖGE TEE's dedication to serving the highest quality and freshest ingredients pioneers the trend to the innovation of the 'New-Style Tea' techniques."
Unique, indeed. Möge Tee offers drinks that have cheese foam topping (cream cheese + whip cream), along with yogurt teas, tofu pudding, and fresh fruit yakult drinks. The menu contains a variety of drinks that many other shops may not offer.
4 Sisters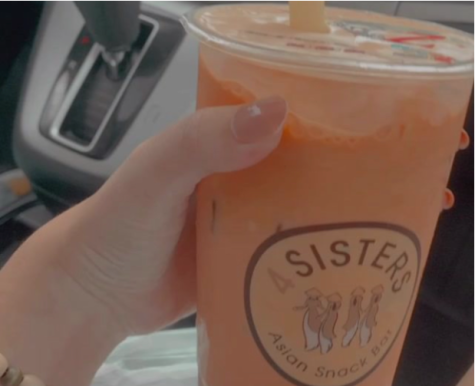 From bubble tea, snacks ranging from Pocky to Hello Panda, classic Vietnamese foods, and an indoor dining area, 4 Sisters Asian Snack Bar has everything.
A family business, the Four Sisters chain expands from Four Sisters Grill and Four Sisters Restaurant. Thuan Lai, one of the two brothers in the Lai family, opened up the 4 Sisters Asian Snack Bar in Ashburn located in the plaza with Panera and Chipotle (Greenway Corporate Dr.)
The snack bar doesn't just offer bubble tea and a variety of other drinks, but foods such as banh mi (Vietnamese sandwich), Rice dishes, Vermicelli noodles, and many traditional Vietnamese foods.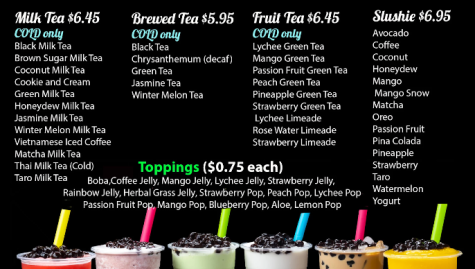 The pricing of drinks averages $6.45, which is higher compared to other bubble tea shops. However, if you're visiting to get a taste of the food at the snack bar, why not try out the bubble tea along with it?  
Panda Tea House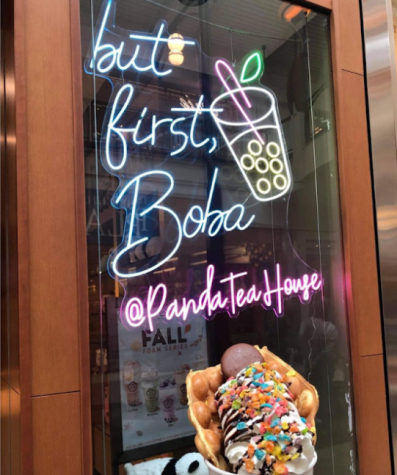 Need a break from shopping at the Dulles Mall? Panda Tea House is near your favorite stores, Francesca's and Lids. Panda Tea House serves an aesthetic appeal. With games, toys, figurines, and stuffed animals on display, Panda Tea House offers a wide range of drinks, rolled ice cream, and waffles. 
From Pinkberry to Minty Chip, the specialty rolled ice cream is made in front of you once you choose your flavor. The prices start at $5.75 for slushies, milkshakes, and milk teas.