Stone Bridge Musicians Make it to AYPO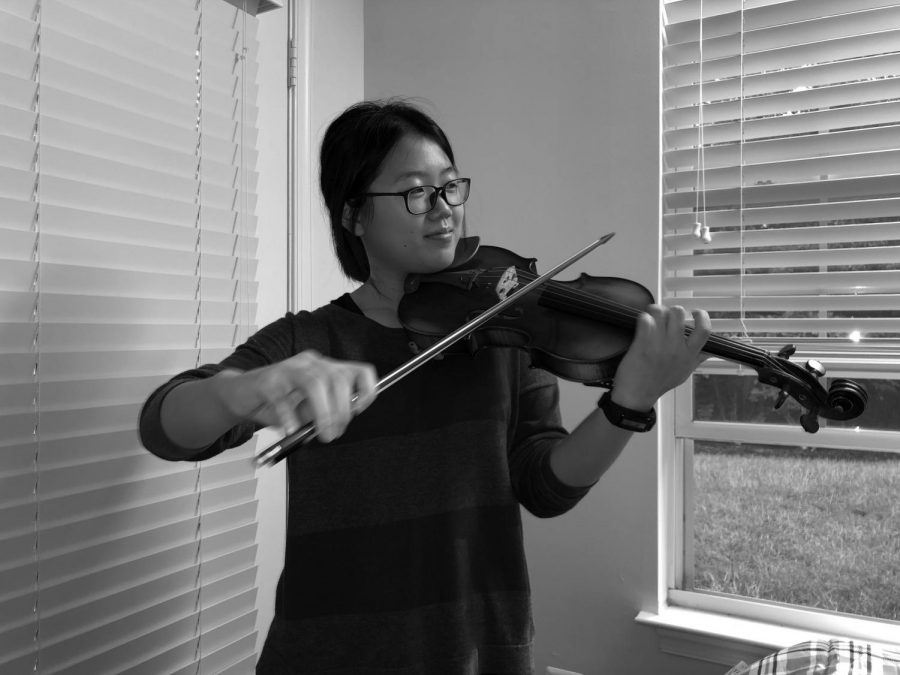 Two SBHS students made their way into the American Youth Philharmonic Orchestra, which accepts selected students from around the east coast.
The students that were selected were Hyeyun Jeong for the violin in AYPO and William McGrail for the bassoon in AYSO. AYPO is one of the leading student orchestra programs in the nation and provides training for world class musicians. "The level of musicianship exhibited by all members in this organization is incredible," band director David Keller said.
Jeong has participated in many youth orchestras throughout her life, most of them being from South Korea. "I never really liked school orchestras, but I have always loved out of school, youth orchestras," Jeong said.
These talented musicians have been playing their instruments for a long time, and they practice a lot during their free time. McGrail has been playing the bassoon for five to six years now, while Jeong has been playing for eight years. "I hope to pursue a career in music, I'm planning to go to school for it," McGrail said.
McGrail's teacher, who has been mentoring him since freshman year has many positive things to say about him making it to AYPO. "Liam will be a great representative from our music program to the group.  This outstanding opportunity will help propel Liam to even greater achievements," Mr. Keller said. "Liam's dedication to pushing himself as far as he can, will help him achieve great things musically!