Celebrating Hispanic Heritage Month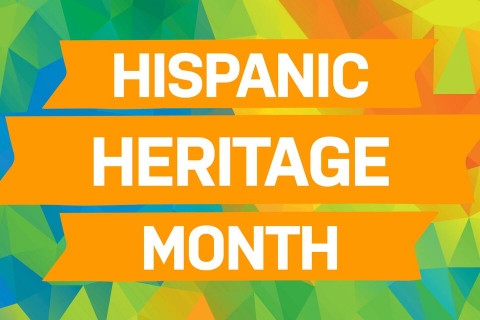 Jonathan Coello, staff writer
October 17, 2018
Every year, Americans all over the United States celebrate National Hispanic Heritage Month by honoring the cultures and diversity brought to the United States by the Hispanic community. This month is celebrated from Sept. 15 to Oct. 15. because this is when five of the Spanish American countries celebrate gaining their independence.
This year, in Washington D.C, a Latino festival is being held along with a parade, beauty pageant, and science fair. Traditional Mexican and South/Central American cuisine will also be featured.
Stone Bridge will be participating in the festivities of National Hispanic Heritage Month in a variety of ways.
The library display case was decorated by members of National Spanish Honor Society to reflect the rich heritage of Hispanic nations. They incorporated musical and artistic aspects of Hispanic culture into their artwork.
In addition to the display case, students can vote for a Hispanic artist during lunch, and the winning artist's songs play on Fridays during bell changes.
This month is important to many Hispanic Americans because of the recognition of their culture. It serves to honor their heritage in a way in which it usually is not recognized.
"This is a special opportunity to share the Hispanic culture with other people to promote acceptance beyond the stereotypes of the culture because a lot of that stereotyping comes from the lack of awareness," Spanish Honor Society Sponsor Heather Goodwin said.
Hispanic Heritage Month is celebrated in North America and not in South America. It is a way for Hispanics to continue spreading diversity and sharing their cultures. It is a month in the U.S to educate Americans and teach them the different backgrounds of Hispanic people.
"It doesn't mean anything to me personally, I celebrate the Independence Day of my country but not as Hispanic Heritage Month," Spanish Honor Society President Abby Aquique said. "However, I do enjoy celebrating at the school and getting the word out there. Hispanic Heritage Month is personally special for Costa Rica, El Salvador, Guatemala, Honduras, Nicaragua, Mexico, and Chile because they gained their independence around Sept. 15."
Celebrating Hispanic Heritage Month is not limited to those of direct Hispanic descent.
"Hispanic Heritage Month is huge to me," Principal Timothy Flynn said.  "I have a family connection from Mexico because I have two daughters who are Hispanic."
Mr. Flynn has been involved with celebrations at other LCPS schools as well.
"In other schools we had cultural fairs from which we get a taste from different cultural foods," he said.