Blink-182 Reunion Tour and New Album
For the first time in seven years, blink-182 members Tom DeLonge, Mark Hoppus, and Travis Barker are reuniting for a tour set to kick off in March of 2023.
The last time the 90's rock band toured together was in 2015 for their 20th anniversary tour. After that, singer and guitarist Tom DeLonge left the band in order to work with his other band, Angels and Airwaves. Since then, fellow singer and bassist Mark Hoppus and drummer Travis Barker have published two albums with Matt Skiba, the frontman of the Alkaline Trio. Even though the band has done work apart, there seems to be no hard feelings between the original members.
"It's like any set of brothers that have an argument and then, all of a sudden — 'Who cares? My bad, my bad.' It's not a big deal," DeLonge said in a 2019 article with Rolling Stone.
After the California natives formed their band in 1992, they released their first EP, "Fly Swatter" in 1993 before their debut album, "Buddha", in 1994. However, in 1999 drummer Travis Barker joined the band, and they released their most popular album "Enema of the State", cementing their legacy among top bands of the generation. 
When DeLonge first departed in 2015, many believed that his departure may have been a result of a hurting relationship with Barker and his growing interest in researching UFOs. But, other factors may point to DeLonge's belief in his ability to impact an audience in other ways using his fame and image.
"I left my band and all that I was known for because this is the moment in time where I can change the world for my kids and everybody else's," DeLonge said in an interview with his organization "To The Stars Academy of Arts and Science", which he co-founded in the same year of his departure. 
"
What if I told you we just made the best album of our career
— Tom DeLonge
Now, DeLonge is back with blink-182. Not only is the band touring next year, but they also released a new song, "Edging," on Oct. 13, their first single together in years.
"What if I told you we just made the best album of our career," DeLonge said on Twitter following the band's tour announcement and new song release.
About the Contributor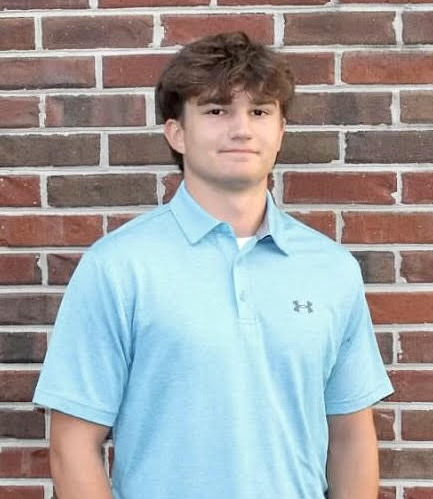 Ryker Calic, Staff Writer
Ryker Calic is a senior and returning member of the Bulldog Tribune. He is a co-president of FBLA, a member of the school's varsity lacrosse team, and...