The Excellence of Elden Ring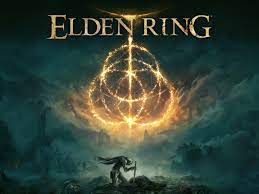 Some argue it's the best video game of the year. Others say it's the best game of the decade. But, all agree on one thing: Elden Ring will be remembered as a masterpiece.
Released on Feb. 25, with a Metacritic score of 96 (out of 100), Elden Ring sold 12 million copies in just 17 days. Every day since its release, the latest installment in FromSoftware's line of Souls-like titles has been a critical success. 
"Elden Ring is a constantly surprising adventure that has taken FromSoftware's tried-and-tested formula to delirious new heights," GAMINGbible writes. "One of the best video games of the last decade, and an absolutely essential release, Elden Ring really does confirm that 2022 is off to an incredible start."
"
It's one of the best games I've ever played."
— Gabe Wright
Building off of their most popular franchises, Dark Souls, FromSoftware continues to add to the ever-growing genre of Souls-like games or games based around fighting overly strong enemies through trial and error with RPG elements added into the mix.
"It's a hard game," junior Gabe Wright said. "It's got tons of things to explore and defeat, which gives it a lengthy playtime. It's one of the best games I've ever played." 
Similar to Dark Souls, Elden Ring rewards players with the satisfaction of victory after constant loss, but unlike the former, this new release manages to offer an experience unique from its spiritual predecessors. Built with current generation software, the new release refines gameplay, offers a vast open world, and presents a plethora of new items, mechanics, and upgrades to suit any playstyle.
"The thing that makes Elden Ring so fun for me is just how vast the open world is and how the combat feels too," junior Chris Hubbard said. "The monsters don't just feel like reused dumb enemies; they all have there strengths and weaknesses you need to learn in order to defeat them."
Whether a hardcore gamer or somebody who plays casually, Elden Ring manages to keep players entertained no matter the challenge. The release is a display of gaming excellence that everybody can enjoy playing. It is a masterpiece from top to bottom.