Amazon Redefines Action with New 'Jack Ryan" Series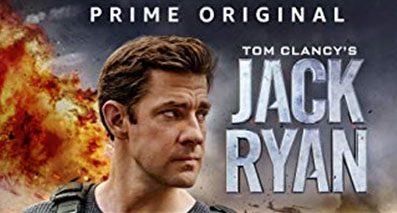 Hang on for a minute...we're trying to find some more stories you might like.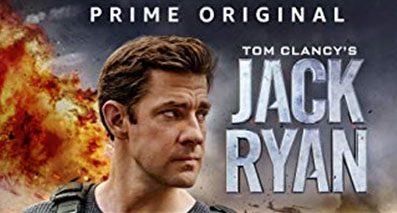 Although you may be used to seeing John Krasinski as the lovable Jim Halpert in "The Office", Krasinski has a completely new style in the Amazon series "Tom Clancy's Jack Ryan".
Based on the film series written by Tom Clancy, the eight-episode story is centered on a retired Marine turned CIA analyst as he navigates through an entirely new breed of terrorism.
Ryan continuously manages to fend off terror from both home and abroad, as he fights through his ghosts of the past. Krasinski joins a list of actors who have played Ryan including Ben Affleck, Harrison Ford, and Alec Baldwin, and most recently Chris Pine, although all previous films have been movies.
The show represents the issues we face in modern day government, as well as giving us snapshots of war from a civilian perspective. Combined, it brings the audience an edge of your seat terror thriller, with a wide variety of character backgrounds and settings, as well as lots of action movie car chases and explosions (courtesy of Director Michael Bay of course).
Ryan tracks down the elusive terrorist Suleimon, who uses a new breed of terrorism to attack countries all around the world-including the United States.
The show does a good job of leading up to the main terrorist plot, as it keeps the viewer glued to the screen until the end. Although not for a lack of trying, Krasinski's character falls flat for a main role at some points, making the audience forget he is even there, but the other well-rounded cast members make up for it in a big way.
Overall, It's a fresh, relevant take on the character set against the backdrop of terrorism in our world today that is definitely worth the watch as it was already renewed for a second season.