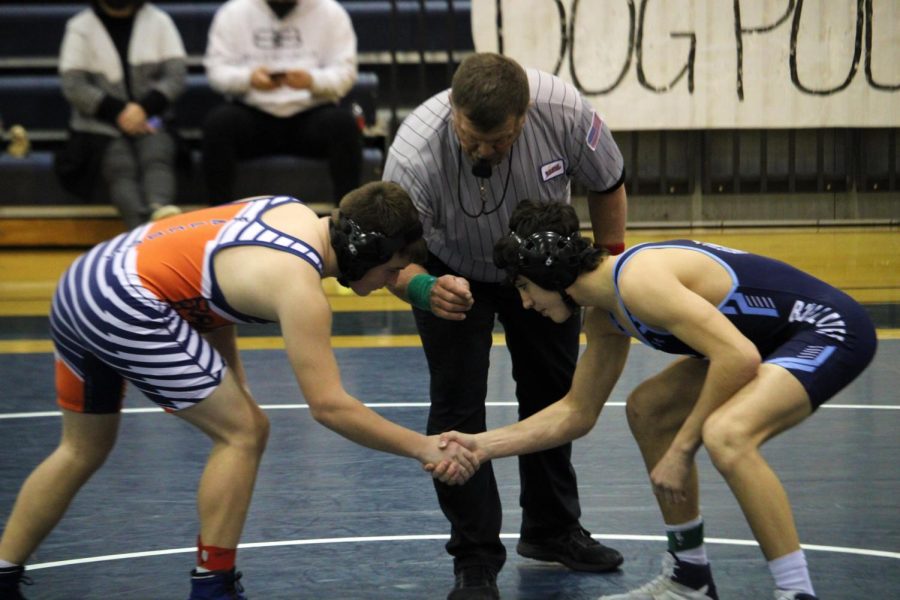 Hannah Kennedy
Wrestling season is back and the team is starting off strong. With all the effort the team has put into practice, the wrestling team is ready to compete against other schools around the county. 
The teams first official competition took place on Jan. 5th. They have been working hard as a team to get prepared for this event.
"Practices are very intense,"senior Amiel Diaz said. ¨We always run sprints and go mach pace when we drill." 
The team practices five days a week, once or even twice a day and were ready for their first official match at Briar Woods High School. 
"Our team is working on our technique and conditioning to get prepared for the competition." freshman Daniel Pedralvez said.
The team is expecting big things for this upcoming season. They hope to be able to make it to win regional titles.
"My goal is to win every meet I compete in, and I expect big things from my teammates," Diaz said.
It is not that easy though. There is a lot of commitment and hard work that goes into being a regional-winning wrestler.
"Some individuals have yet to grasp the mentality of not being afraid of the opponent," Diaz said.
All teams have their strengths and weaknesses, but it is always important to work together with your team because that is the only way to succeed. These players love their team for all it is.
"They really do support each other and cheer each other on," Coach Michael Faul said.
This hardworking team is very excited for the season and to hopefully get big wins and improve their skills as a team.
"We have always had some individuals experience success," Coach Faul said. "My goals are to have a top-3 finish in the region and to have every individual improve from how they started our the season." 
This team is truly looking forward to a great and successful season. They hope their hard work and effort will pay off and win them important competitions when it counts the most.
"I am looking forward to the team peaking at the right time," Coach Faul said. "We would like to find success at home over the next few weeks."