Winter Color Guard Prepares for the New Season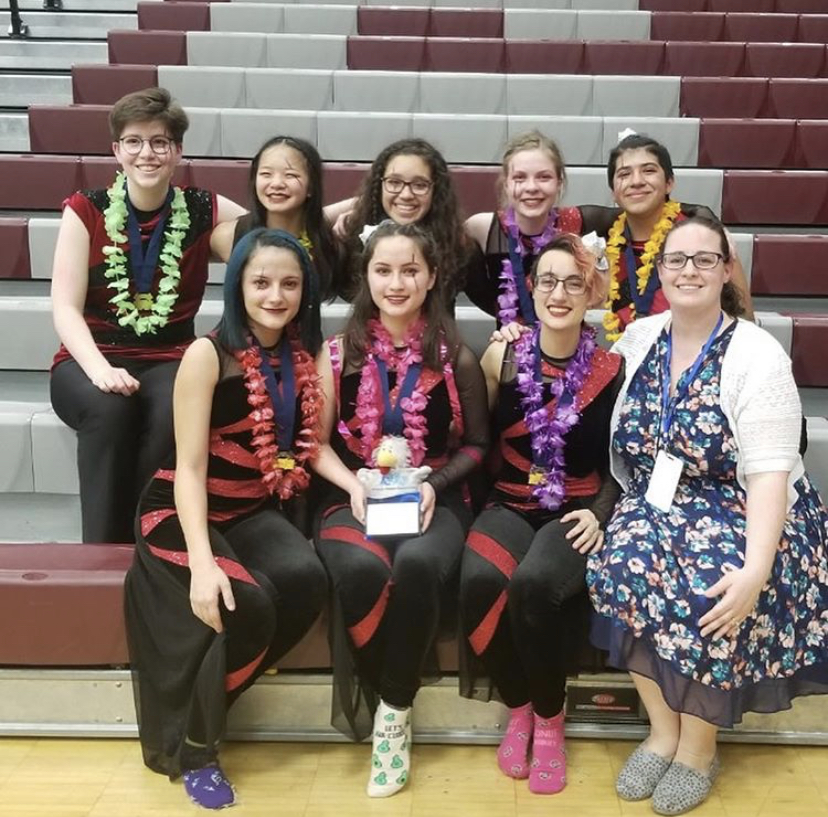 Tina Mai, Staff Writer
January 6, 2020
With the rapidly up and coming season, winter Color Guard is working hard to prepare for their competitions this year.
Each season, Color Guard prepares one routine to perform at every competition, and this season's theme is about love. Color Guard's theme song this season will be "Soldier," by James TW.
"I'm extremely excited to see what we can do and incorporate into the show," sophomore Brian Valladares said.
Color Guard is currently practicing every Wednesday and Thursday from 5 p.m. to 8 p.m. as their first competition will be held on Feb 8 at Patriot High School, following four more competitions from February to March. Color Guard works with their director, Lindsay Blanks, to create new routines and prepare for their competitions that are coming up in two months.
Other than competing, Color Guard's main goal is to give every member somewhere they belong to, whether they have experience or not.
Last season, Color Guard's theme for their performances was "Rise", which focused on expressing anger throughout their performances. The performance had brought Color Guard to the top 3 in 4 out of the 5 competitions they took part in, as well as taking first place at the championships.
"I'm really excited, we haven't decided on the story of the show yet, but I have a feeling that it's going to be about the power of love and how it's used to uplift others from hard times," captain Mae Ryan said.
Captain Mae Ryan is a senior on the winter Color Guard who has been in Color Guard for many seasons.
"She's done an amazing job as our captain," Valladares said.
Winter Color Guard also has one member, Emily Ault— who is an 8th grader at Trailside Middle School. "It is a little strange being in guard while I am only in 8th grade because I have to interact with people a little older than me, but the color guard and marching band community is so nice," Ault said.
As Color Guard is underway to their competitions, they are working hard to get to the top once more this upcoming season.