Girls Basketball Finals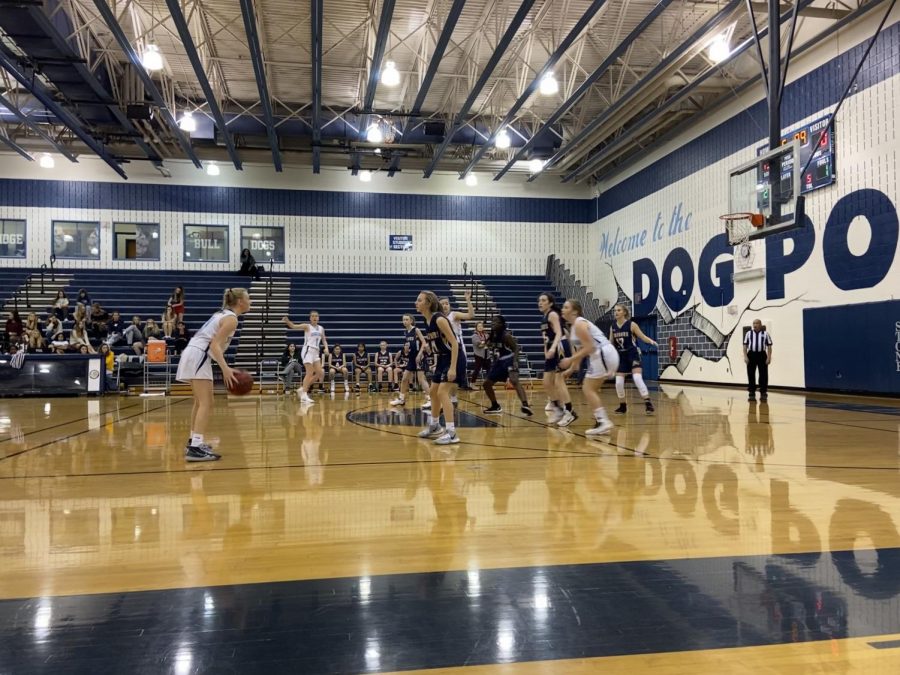 Alice Vaughan, Staff Writer
January 6, 2020
The varsity girls basketball team is hopeful about this year's season with a current record of 2-1.
Their first game of the season was against one of their biggest rivals, Broad Run, on Dec. 2. Although the end score was 49-52 with Broad Run winning, the Bulldogs stayed competitive the whole game and played well.
They won their first game against Loudoun County on Dec. 9 with an end score of 56-46. According to Coach Kyle Linder, the team is doing better this year so far than last season.
"We were a pretty young team last year, but this year everyone has a general idea of where they're supposed to be and what they're supposed to do," coach Linder said.
Most recently, on Dec. 18, the varsity team played hard and beat Battlefield High School with a score of 62-53.
Team morale is currently high, and both the players and coaches are optimistic about how the team will perform throughout the rest of the season.
"Our number one goal is always to have a good attitude and to work hard because those are the two things that no matter what the other team is doing, we can control," Coach Linder said. "A more tangible goal would be to be district champions this year and hopefully have some success in regionals as well."
Junior varsity girls share a schedule with the varsity team and also played Broad Run on Dec. 2. Although they lost their game against Broad Run, the players are enjoying the season so far.
"Basketball is so fun and so are my teammates," sophomore Shannon Flaherty said.
The freshman team played Broad Run on Dec. 2, Riverside on Dec. 3, and John Champe on Dec. 10. They beat Broad Run and lost to Riverside and John Champe, but they believe that they'll be able to bounce back quickly from these losses.
"The basketball season is going well. We have been practicing and focusing on working better as a team," freshman Andi Dyer said. "The team is doing really well right now and I think that with just a tiny bit more practice we will be able to continue to do good."