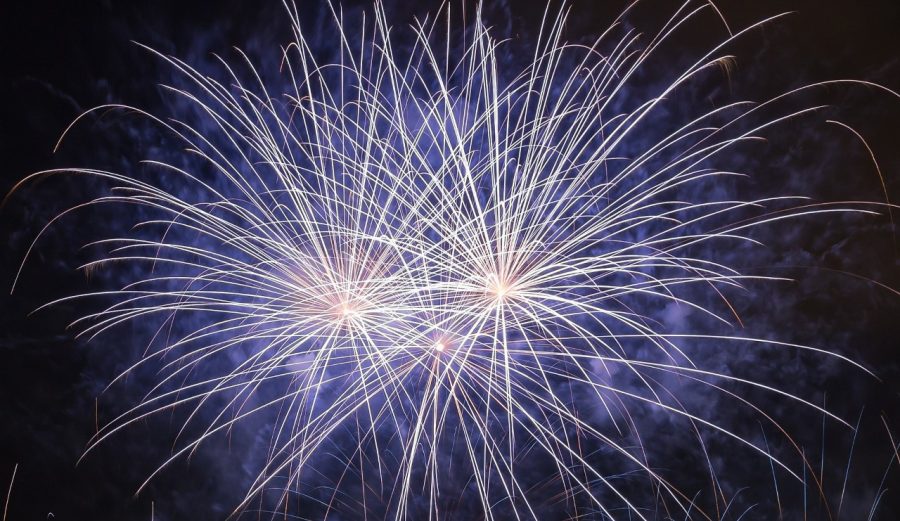 A finished and fulfilled year has finally passed on, and with a new one ready to begin, New Year's resolutions are fresh on everyone's minds. However, the question is to be asked: are New Year's resolutions truly worth it?
This question is subject to various opinions and thoughts. Freshman Mitali Srivastava, who plans to work on playing the trumpet in the new year, had this to say:
"I kind of feel like [resolutions] are an excuse to put your goals off," Srivastava said. "But I feel like they are also inspiring." She also added that she personally doesn't wait until New Year's to set her goals.  
Additionally, Srivastava clarified that to her, a new year itself was "a chance for people to get a fresh start and fix the mistakes they made this year and reflect on their old behavior."
Although her opinion about resolutions was conflicted, Srivastava's views resonate with numerous people. English teacher, Mr. Sarmiento, for example, agrees. 
"I think New Year resolutions are a nice idea, but I don't think we should limit ourselves to making resolutions just once a year," Mr. Sarmiento said. "I also think you need to have a plan for how to achieve your resolution, otherwise your chances of succeeding are limited."
In regard to limiting success, a study by the U.S. News and World Report found that the failure rate of many resolutions is 80%, with most goals ending around mid-February. 
Another survey was able to explain the reasons resolutions failed. In the study, 35% of participants failed due to unrealistic goals, 33% failed due to forgetting to track their progress, 23% forgot about their resolutions altogether, and 10% made too many resolutions. 
New Year's resolutions may have negative connotations at times, but that doesn't stop a great deal of people from believing in them. Freshman, Jia Padam, for instance, looks forward to the positive energy and new beginning that 2022 will bring. She plans to work on self improvement for her New Year's resolution this year . 
"I'm going to work on myself, I'm going to improve my life, and sleep in more," she said. 
Another student, McKenna Dolan, plans to work on improving her grades and academic mental health. She voiced her excitement about the new year and the new opportunities it brings. 
"I will improve [in the new year], because when I get better grades, I will improve my overall GPA, and my overall mental health," said Dolan. 
With another year gone, and a new one ready to begin, 2022 marks the beginning of an open, unwritten, and exciting chapter in everyone's lives. Whether you make New Year's resolutions or not, consider how you can improve yourself in 2022.