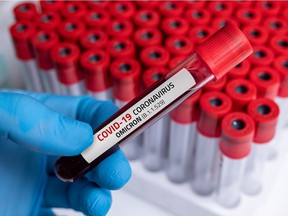 Throughout the many, many stages of COVID-19, the number of cases have fluctuated greatly. And, as if the devastating virus wasn't ending soon enough, a new variant, named "Omicron", has put cases back on the rise. The new question is: will Omicron be as destructive as the Delta variant or is it just another minor variant to not worry about. 
The new variant, originally called the Xi variant, was found in certain communities in the south African countries of Botswana and South Africa. Almost immediately upon its discovery, the variant prompted concern primarily throughout Europe and North America because of an unusual mutation and its potential resistance to vaccines.  The World Health Organization (WHO) called it a "variant of concern" and that "global health risks are high" despite many uncertainties about the mutation.
"I follow the news very, very often, almost too much. Once I heard about the Omicron variant, I was a little worried because last time I saw any sort of variant in the news, it turned out to be a big problem." freshmen Bryan Smirnoff said. "And, so far it [hasn't been], but it is definitely trending toward turning into even bigger news"
At the beginning of December, a California resident visiting South Africa came back with the Omicron variant. The virus later started spreading throughout the pacific northwest, alarming officials from the CDC and beyond. Because of the scare, harsher vaccination measures and the urgence for booster shots soared throughout the US. 
About a week later, around Dec. 6th, cases started to spread around the world in places like the UK, China, and even India. With cases growing fast and going into the 10's and 20's, it is hard to know if this will be a long term problem or not. 
"At first, I did not plan to get my booster shot any time soon, if ever. But, when I learned about the new 'Omicron' variant, I decided that a booster shot is necessary for myself and my well-being," senior Riley McMicheal said. 
The final question is how dangerous this variant will prove to be. It is hard to tell because since there have been such few cases outside of Africa, officials say that it will take about two or more weeks to determine how bad this mutation of COVID actually is with regards to hospitalizations, transmissions, susceptibility to vaccines, and deaths. There is also little known evidence on how this variant reacts to the current vaccines.
"Severity outcomes often take several weeks to accumulate and longer to be evident at population level, impacting hospital rates," the European CDC said to CBS News on Dec. 2nd. "Current estimates on the Omicron severity remain highly uncertain, and further studies, including longer-term follow up by age group, previous infection, and vaccination status of cases identified, are needed to provide more reliable estimates."