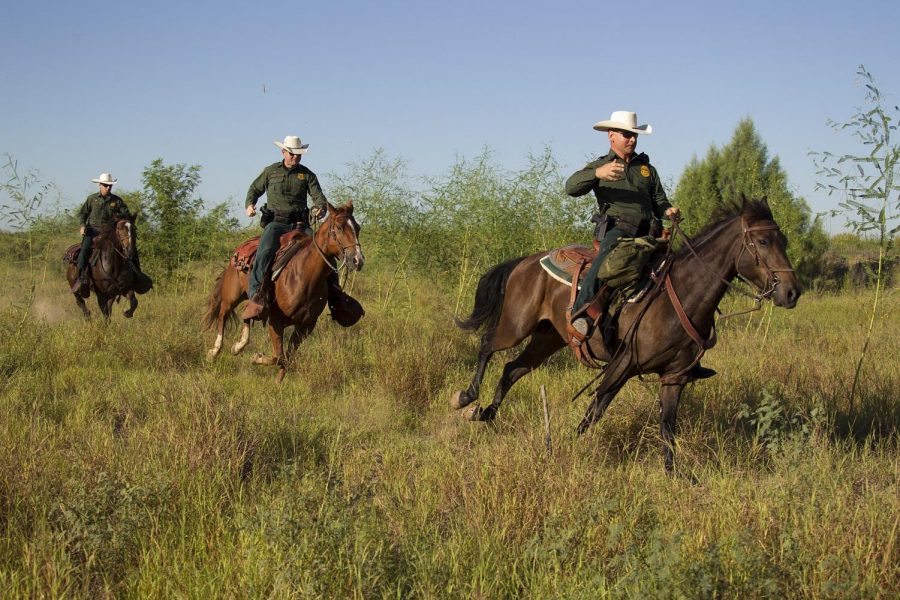 Controversy sparked last month when pictures of Border Patrol rounding up Haitian migrants at the southern border were released to the public. The photos, taken Sept. 19,  featured Border Patrol agents on horseback using horse reins to corral the thousands of migrants and keep them from crossing over into Texas. 
In the past few years, there has been a rising number of Haitian migrants attempting to seek asylum in the United States and other American countries. Natural disasters, poverty, and political unrest have caused people to flee from their homes in Haiti in the past decade. 
This trend started in 2010 with the 7.0 magnitude earthquake in Haiti, killing and injuring upwards of 500,000 people. This past August, Haiti was hit with a 7.2 magnitude earthquake, which killed at least 2,200 people and injured upwards of 12,000. Two days later, they were directly in the path of tropical storm Grace, causing torrential flooding and landslides. 
There has also been an increase in poverty and political unrest in Haiti. The assassination of their president, Jovenel Moise, in July of this year only exacerbated the issue. 
There was a large wave of Haitian refugees after the earthquake in 2010, though many didn't come to the United States. Most migrated to South American countries, largely Brazil–which had been making preparations for the Olympics at the time and offered many job opportunities–and Chile. 
However, after the COVID-19 pandemic, jobs have become scarce, and immigration policies have tightened up significantly. Chile in particular introduced a new immigration law which restricted the flow of immigrants into the country. 
All of these factors caused Haitian immigrants to begin a northward journey towards the Del Rio border, a place that was rumored to be a safe crossing point for immigrants. And not only immigrants from Haiti, but Haitians who had been staying in South America as well. 
Of the 30,000 migrants apprehended at the border, around 8,000 returned to Mexico for fear of being deported from the US. 12,000 were sent to federal immigration facilities to have their cases heard. Some were even allowed to stay in Del Rio with relatives until they were able to see a judge. As of Oct. 1, approximately 5,000 migrants had been deported and flown back to Haiti.
Despite his claims that he would use a more humane approach to immigration than the previous administration, President Joe Biden has continued to use Title 42 as a way to turn away immigrants at the border without allowing them to seek asylum. The Biden administration has told the public that their reasoning for an aggressive migration policy is to deter further immigration. 
The photos of Haitian migrants being rounded up at the Southern border has drawn attention to the ongoing use of Title 42 as an anti-migrant policy and has sparked great debate over whether or not it's continued use is constitutional. Despite this, Biden and his team continue to support its use, allowing the United States to turn away migrants at the border.