Holiday Charity Drives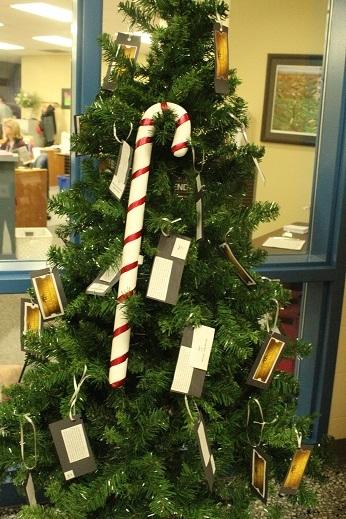 Kate Harwood, Staff Writer
December 21, 2016
Hang on for a minute...we're trying to find some more stories you might like.
SBHS Charity Events and Drives for the Holiday Season
To spread the holiday cheer around Stone Bridge, multiple clubs are sponsoring charity drives and events to help the community as a whole.
Puppy Pals Pictures
On Dec 8 and 9, Puppy Pals hosted Holiday Pictures during lunch blocks and took pictures with local service dogs from Loudoun County. The students paid $1 to get their picture taken with their friends and whichever dog they wanted. The pictures were taken outside the gym with the backdrop of a Winter Wonderland. This event was held on Dec. 8 and 9.
Pro-Life Diaper Drive
The Pro Life Club has been collecting diapers from Dec. 5 to Dec. 16.  The diapers will be donated to Mosaic Virginia. Students can receive hours for Key Club and NHS for donating diapers,
"We have over 1,000 diapers donated so far," Pro Life sponsor Barbara Hochstein said.
CAMPUS Canned Food Drive
CAMPUS is collecting canned food for the Loudoun Hunger Relief. They are collecting in front of the cafeteria during morning and lunch shifts from Dec. 12-Dec 21. Students who donate will receive a candy cane for their donation.
"These people will be able to enjoy great food on Christmas," freshman Esmerlyn Torres said.
DECA Toy Drive and Angel Tree
The DECA Toy Drive is an annual event that Stone Bridge has hosted since 2002.
"Previously it was benefitting Sterling Elementary School but this year, we decided to undertake Cedar Lane Elementary," senior and DECA VP of Marketing Isabella Grado said. "This year's theme was The Polar Express and we made the slogan 'Seeing is Believing at Cedar Lane'."
The Toy Drive was held from Nov 14-Dec 12.
Students donated an assortment of toys to give to children in need.
DECA is also hosting an Angel Tree that is displayed outside the school lobby. When picking up a "ticket" from the tree, buy presents pertaining to the child that the ticket assigned.
The students of Stone Bridge are giving back to the community in a festive way for the 2016 holiday season.