FBLA Candy Grams are Back Just in Time for the Holidays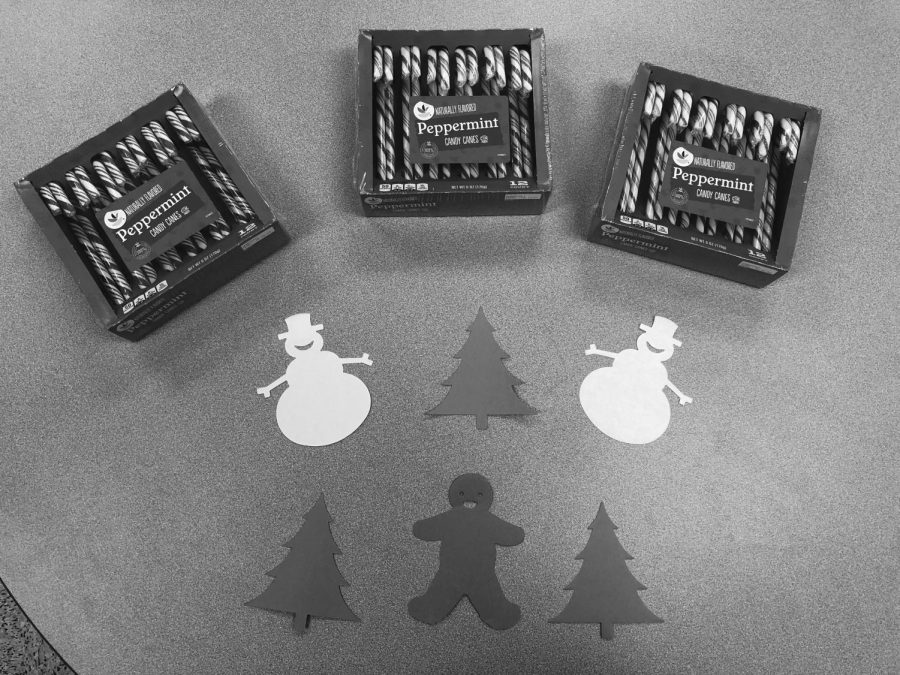 Red, white, and green is all over town as Christmas quickly approaches. Future Business Leaders of America (FBLA) is finally back with their holiday fundraiser: Candy grams.
Candy grams is an event where students can show their appreciation to their close friends, loved ones and school staff members by purchasing candy and writing a note. On Dec. 19, all of the candy grams will get delivered to those who received it.
The chair people leading the event this year are juniors Emily Dickson, Emily Paulson, and Luis Henriquez.
"I am excited for candy grams," Dickson said. "It's a cool way to get in the holiday spirit."           This year, FBLA is not only selling regular $1 candy canes, but also candy packages for $3 which include two candy canes and three Hershey's kisses.
"Candy grams are an easy way to raise money for different organizations and people enjoy eating them," Paulson said.
All proceeds of candy grams go to a Virginia childhood cancer organization known as the ASK foundation.
"I feel excited working for a cause that needs to be addressed more seriously such as cancer," Henriquez said "as a group, we can accomplish a common goal for FBLA that is going to make the community better."
This fundraiser has been a Stone Bridge tradition ever since 2003. Every year, since then FBLA raises hundreds of dollars that go toward suffering Virginia families.
Last year, FBLA raised $530 through candy grams for the foundation.
"I enjoy volunteering to raise money for cancer foundations in my community," Paulson said. "I feel good knowing I'm making a difference in people's lives."
Candy Grams will be distributed throughout the last day before the winter break on Dec 20.
"This is my first time working at Candy Grams," junior Ruba Babiker said. "I'm looking forward to where it leads me because I like giving back to the community."
FBLA meetings always talk about upcoming fundraisers that students can take leadership positions in. The next meeting is on Jan. 14, 2020 in room L516 at 8:15 a.m.