Holiday Activities in the DMV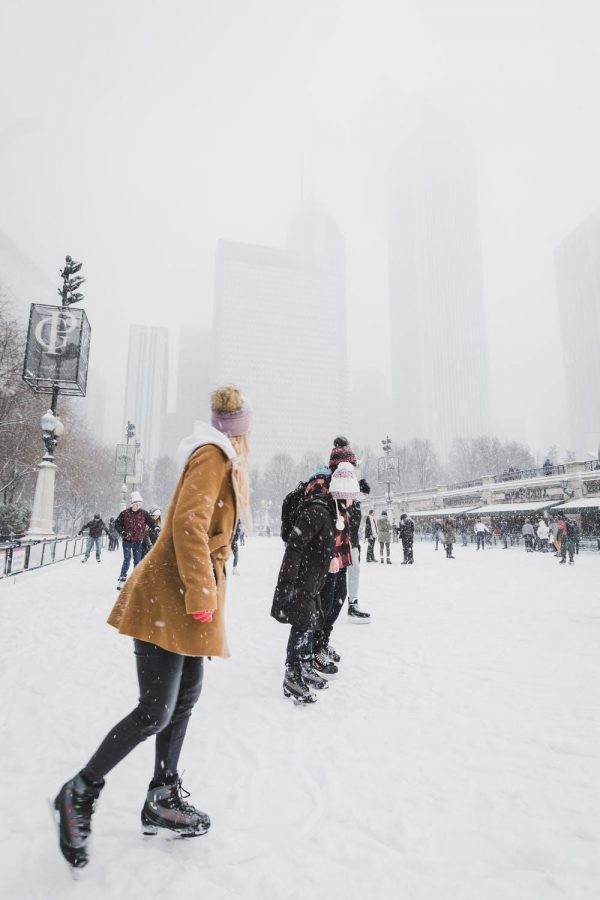 Sarah Eid, Staff writer
January 6, 2020
The Holiday Season is a time where people celebrate and enjoy all the festivities around them. There are many diverse holiday related activities in the D.C. area, a few being Enchant Christmas at Nationals Park, Ice at Gaylord National Resort, Winterfest at Kings Dominion, U.S. Botanic Garden's Season's Greening, and Zoo lights at the Smithsonian National Zoo.
Enchant Christmas is a new addition to the many activities provided in D.C. It is a light maze that follows the tale of the disappearance of Santa's reindeer prior to Christmas.
Embark on a journey in the 90,000 square foot light maze to find the missing reindeer. It is filled with huge ice sculptures and arches illuminated by Christmas lights.
Although many people attend events such as Enchant Christmas, others enjoy having family traditions that are passed down every year.
"We do more introverted things like watching Christmas movies and doing secret Santa, but occasionally we'll go out ice skating or skiing," senior Zach Burns said.
English teacher Mr. Ryan Baker and his family have a tradition of doing a 12 days of Christmas countdown.
"Our daughters open presents until Christmas arrives. Sometimes there will be events that go along with the gifts, for example, if we get them skates then that means we're going ice skating," Baker said.
Speaking of ice, Ice at Gaylord National is an indoor winter wonderland that contains handcrafted ice sculptures which depict scenes from How the Grinch Stole Christmas. It is a walkthrough experience with four two-story slides, two million pounds of ice sculptures, and holiday attractions.
"It was a fun thing to do but I wouldn't do it every year because it was a little expensive. However, my whole family did enjoy it," Journalism Teacher and Publications Adviser Jo Ellen Sholl said.
During the holidays, Kings Dominion completely transforms their amusement park into a winter paradise full of entertainment, decorations, food, live shows, and performances.
"I remember going one time with my whole family, and despite not celebrating Christmas, it was a very fun experience," senior Husna Shinwari said. "I love amusement parks, so it was cool seeing the park decorated and filled with holiday spirit."
The Smithsonian National Zoo presents Zoo lights, a free event that includes live performances, winter treats, and holiday shopping. Enjoy roaming around the park and visiting the animals while taking pictures with large animal lanterns.
"I didn't know the zoo did this, but I would definitely go with my friends or family. My little sister and mom would love it, because their literally addicted to Christmas lights, animals, and decorations," senior Deyani Hogan said.
The U.S. Botanic Garden puts on view Season's Greenings, which is an exhibit showcasing model trains and replicas of D.C.'s most popular buildings and tourist sites. Every year, there is a new theme being showcased and this year it is America's Gardens.
"I visited this past weekend with my family and it was really beautiful. There were so many different things to see like fountains, sculptures, and there was this small train that ran the length of the garden," junior Cagatay Sagir said. "You could tell that there was a lot of effort put into this project."
Regardless of the various amounts of seasonal festivities in the DMV area, the underlying principle here is to always have fun and enjoy the small moments with those who matter the most.