Fine Arts Holding Winter Concerts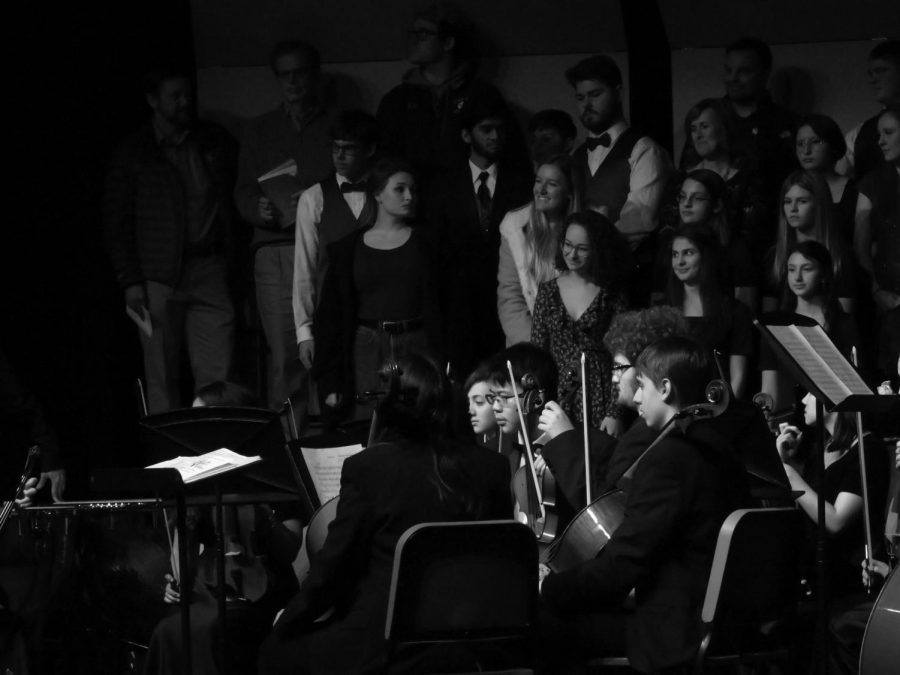 Sean Sorek, Opinions Editor
January 6, 2020
Starting with Guitar on Dec. 11, every fine art is holding a winter concert this December. These concerts include traditions like carolling and holiday songs. Most include at least one song where people can come on stage and sing, or play, along with the performers.
The traditions of the Band Winter Concert, which is held on December 18th, are special to junior Erl Fantilaga.
"We always play sleigh ride with anyone who's willing to play with us, like alumni or parents," Fantilaga said.
The timing of the concerts is a plus, according to Fantilaga.
"I think it's good because you spend the entire afternoon listening to and playing music, then you have break right after," Fantilaga said.
For senior Jake Adamson, having the concerts before winter break helps prepare the school for district assessments.
"If every fine art gets the highest score, we become a blue ribbon school, which is good," Adamson said. "Having more time to prepare during winter break is nice."
Choir Director Daniel Jackson wants the event to be fun and energetic for students.
"This community has a very conservative way of showing its affection and appreciation for the musical arts," he said. "People feel like its for a more classical audience than something like a musical."
For the song, "Hallelujah Chorus", the choir invites the audience to join the performers and an orchestra on stage, which comes with complications.
"I love having the problem of fitting a full orchestra with a choir," Mr. Jackson continued. "Those are the type of issues that make for a great concert."